Captain Marvel wasn't received all that well when it was released in 2019, which led to Brie Larson getting a lot of unnecessary hate online because of it. Thankfully, Larson will be getting another go-round with the character––only this time, things won't be rushed by being in production with the biggest film of all time simultaneously. So that's good.
Carol Danvers' sequel won't just focus on her though. Coming along for the ride are Teyonah Parris' Monica Rambeau and Iman Vallani's Kamala Khan, aka Ms. Marvel.
As for what the trio will be facing, that still remains unknown. Actor Zawe Ashton was cast earlier this year as an antagonist for the project, although nobody knows who she is playing at this time.
Thankfully, fans might now know thanks to a new report––and it looks like it will be a gender-swapped obscure Kree villain.
Captain Marvel 2 Features Gender-Swapped Villain
A report from Murphy's Multiverse teased who Zawe Ashton is playing in the upcoming Marvel Studios film The Marvels. The site reports that she will be loosely based on a Kree character named Ael-Dan, who, surprisingly, only has 3 comics to their name.
Going by General Ael-Dan, the character's brief appearance worked to assassinate the sitting emperor in order to take their place. With such a short life in the comics, there isn't much they are known for.
With Ashton playing a gender-swapped version of the obscure character, it's safe to say she's playing something of an original character.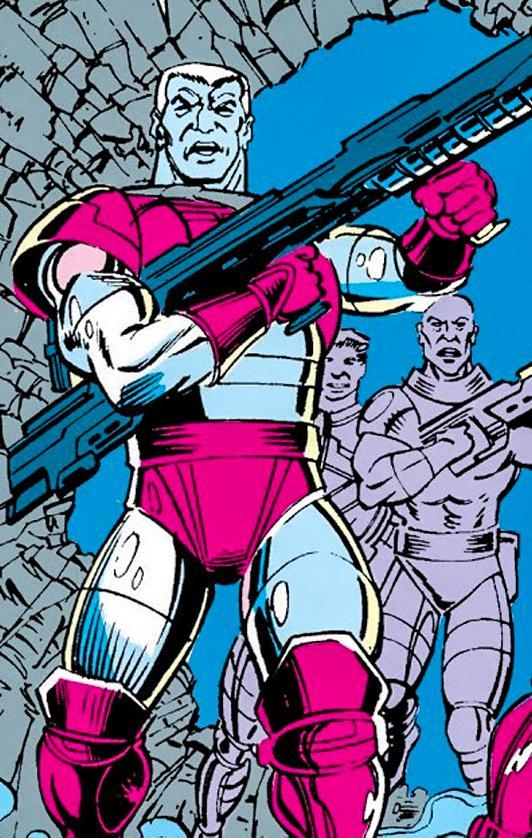 Murphy's Multiverse reported that they've heard that the character is described as both the Kree Emperor and a Kree General––but no further information was given.
There was also no elaboration on whether the character is set to only appear in The Marvels or if they will have a bigger role as the MCU goes forward.
This information is still strictly rumored, as none of it has been confirmed by Marvel Studios.
Is Zawe Ashton the only Villain for Captain Marvel 2?
It's certainly an interesting move to see Marvel Studios going for an obscure villain to be the big antagonist. That said, there has to be more to it.
How is a Kree General and/or Emperor going to be able to best Brie Larson's Captain Marvel, Teyonah Parris' Monica Rambeau, and Kamala Khan's Ms. Marvel? Simply put, she can't. Ael-Dan may be the main villain, but she will definitely be in cahoots with someone or something much more powerful than herself.
If she does end up being the only villain of the film, then, on paper, there could very well be more backing her up on the villain front. Hype is certainly building for the sequel's three co-stars, although the antagonist side seems to be a different story at the moment.
Fans will have to see for themselves how it will all play out when the film hits theaters worldwide on February 17, 2023.
.find_in_page{background-color:#ffff00 !important;padding:0px;margin:0px;overflow:visible !important;}.find_selected{background-color:#ff9632 !important;padding:0px;margin:0px;overflow:visible !important;} 
LATEST NEWS
TRENDING