The highly-anticipated professionally shot film of Broadway's Hamilton hit Disney+ today, but whether you're planning to watch the musical or not, all Marvel fans can appreciate its debut on the streaming service. It gave a peak into what Disney's Executive Chairman and former CEO Bob Iger has been watching lately...
NEWS
Iger, as he often does for new content under the Disney label, took to Twitter to promote Hamilton 's Disney+ launch . But looking just under the musical's logo in the image, it seems like another genre may be a personal favorite of Iger's...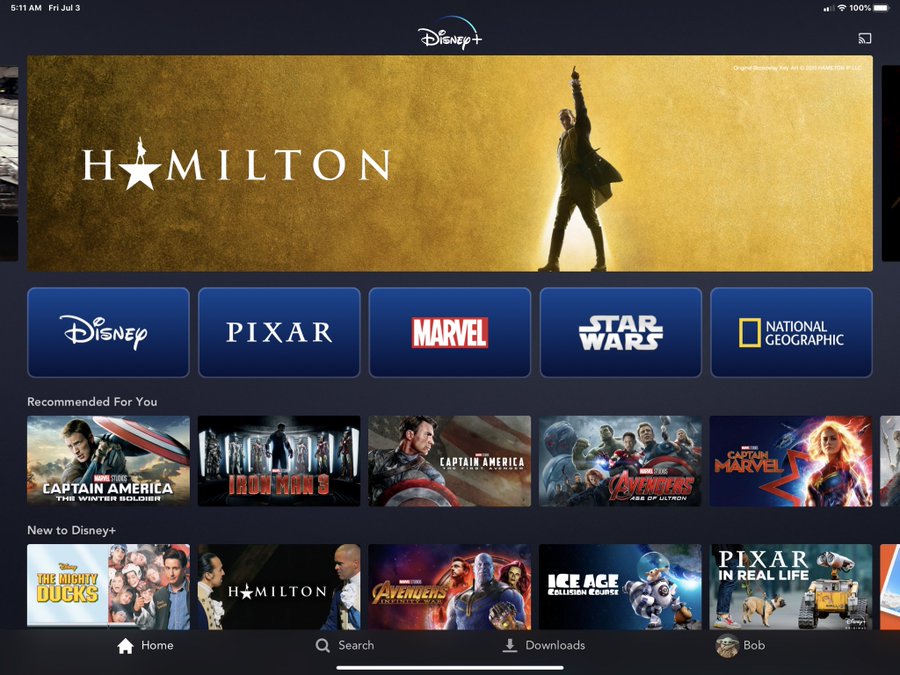 That's right: all of the films listed under the "Recommended For You" section of the screen - Captain America: The Winter Soldier , Iron Man 3 , Captain America: The First Avenger , Avengers: Age of Ultron , Captain Marvel , and an only-partially visible logo for Thor: The Dark World - are MCU movies.
WHAT THIS MEANS
During his time as CEO of The Walt Disney Company, Iger oversaw several acquisitions of properties and franchises that were not originally produced by Disney, most notably Pixar, Lucasfilm, and, of course, Marvel. But of all of them, it seems that the latter is the franchise he has a personal affinity for.
The MCU proved to have quite the hot streak under Iger's leadership of Disney, so all fans can hope for is that the company's new CEO, Bob Chapek, takes a page out of his book when it comes to dealing with the House of Ideas.
---