Ahsoka Tano is an extremely popular character in the Star Wars franchise, and there are slight differences between her animated incarnations and Rosario Dawson's live-action version.
Somehow, it wasn't until 2019, when The Mandalorian's second season aired, that Ahsoka actually made the jump from animated shows to the live-action series. 
The version of the former Jedi that Dawson brings to life does end up being slightly different than what came before in her other appearances (played by Ashley Eckstein). 
Being different isn't bad—characters evolve over time, and any new actor bringing the same person to life will incorporate their own quirks and flavors into the performance.
Here are some of the main ways that Ahsoka differs between projects.
1.) The Lekku of the Former Jedi 
Generally, when it comes to the Togruta, the length of their Lekku is based on their age. This is why they are at their shortest in The Clone Wars, where she is 14.
For the seventh season, they end up being a fairly standard length when compared directly to humans with long hair.
Many years later, during the events of Star Wars Rebels, they are at their longest. Compared to how they looked in Clone Wars, they are far larger and more regal.
However, when it came to bringing the character into live action, The Mandalorian's creative team felt the need to make the lekku much shorter for her debut. The reasoning was a practical one: longer ones were extremely difficult to work with for any sort of stunt, and also simply don't look very believable when in motion.
Thankfully, for her upcoming series, they reworked her practical lekku, and they are notably longer. They are closer to the length they were at during the seventh season but still aren't quite as magnificent as they were in Rebels.
2.) Ahsoka's Feelings about the Jedi Order
One of the biggest events in Ahsoka's life was her expulsion from the Jedi order. Before that, she had a fun innocence to her, even when tackling dark and brutal subjects within the Clone Wars.
The order's betrayal is something that's stuck with her ever since it happened. It's a weight clearly visible on her shoulders across most of her appearances.
Her experience with the Jedi order played a key role in how Rosario Dawson's Ahsoka responded to Mando's big ask to train Grogu in the ways of her former people.
Admittedly, it seems like her time with Luke Skywalker (witnessed in Book of Boba Fett) helped some of those feelings work themselves out. For the most part, she seems to be in a healthy spot, and that Jedi history isn't the weight it used to be.
However, with Hayden Christensen's rumored role in Ahsoka, those memories and emotions will certainly still play into her upcoming show.
3.) Ahsoka Tano's Purpose
When audiences first meet Ahsoka in the animated Clone Wars movie, her purpose is simply to impress her master Anakin Skywalker. Over time, those aspirations obviously change and grow.
She becomes a valued member of the Order (until their betrayal), and one of the most trusted Jedi amongst all the clone troopers.
After the events of Order 66, the character loses her drive, becoming all but a hopeless drifter. However, after certain events, as seen in Tales of the Jedi, our purpose is to refocus on helping the rebel alliance.
This is where fans meet her when Star Wars Rebels rolls around. While she may not be a proper Jedi, the movement against the Empire becomes her key focus and worry.
It's unclear what she was up to following her rescue by the hands of Ezra Bridger in the World Between Worlds. Hopefully, that missing chunk of time is something the solo series explores.
Though, at some point prior to her time on The Mandalorian, and even going into Ahsoka, Tano's purpose took the form of hunting down Grand Admiral Thrawn and Ezra Bridger who are both missing after the events of the Rebels finale.
Funny enough by the time The Book of Boba Fett happens, it's not very clear what Ahsoka has been up to. Perhaps she was taking a sabbatical from hunting down Thrawn.
4.) Ahsoka Tano's Demeanor
Starting from her debut, Ahsoka is rash, reckless, and snippy—much like her master. As the Clone Wars goes on, her maturity develops.
The biggest point in the journey is when she is wrongly expelled from the Jedi order. After such a betrayal, her views on everything get a new perspective.
When she pops up in Star Wars Rebels, she's clearly calmer and wiser. Ahsoka feels like a true leader and mentor.
This Ahsoka gets even more mature and wisened when her time in The Mandalorian rolls around. She's very centered and careful with every movement.
That more rash version of the character looks to have been in the backseat for a while now. When she briefly appears in The Book of Boba Fett, she somehow feels even more at peace.
Ahsoka's Future in Star Wars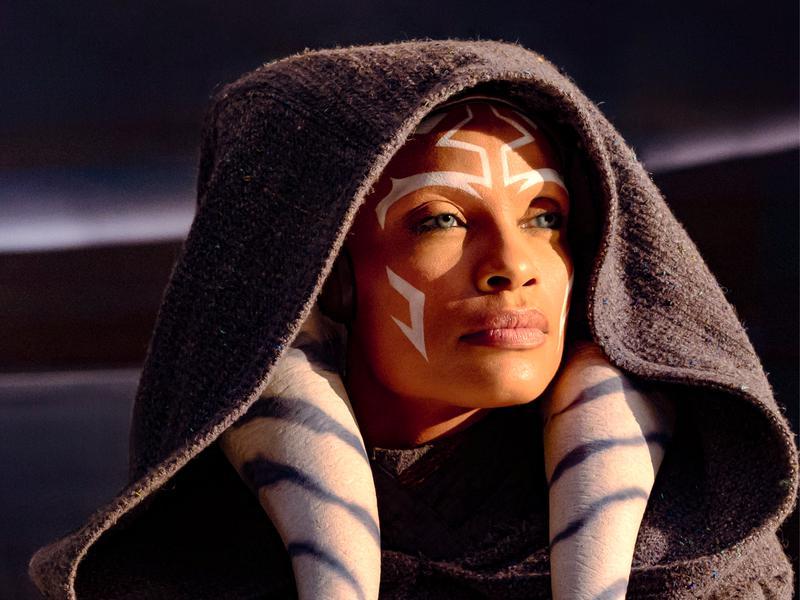 It's a shame it's taken so long for Ahsoka Tano to finally get the spotlight she deserves. Needless to say, it's long overdue.
Thankfully, she'll be sharing the stage with a handful of beloved Star Wars Rebels characters as well—including Ezra Bridger, Hera, Sabine Wren, and Thrawn.
But how different will Ahsoka be throughout her own series? 
It's already been hinted how fans will see her at multiple different points (such as before The Mandalorian and even leading up to the mural scene at the end of Rebels). Ahsoka's journey across the show could be quite extensive if that's the case.
The series will also be teeing up Ahsoka to appear in the Mandoverse event film from Dave Filoni, which doesn't currently have a release window.
While Ahsoka stories may have used to be few and far between, it looks like Filoni and Lucasfilm are looking to change that.
Ahsoka lands on Disney+ on August 23.