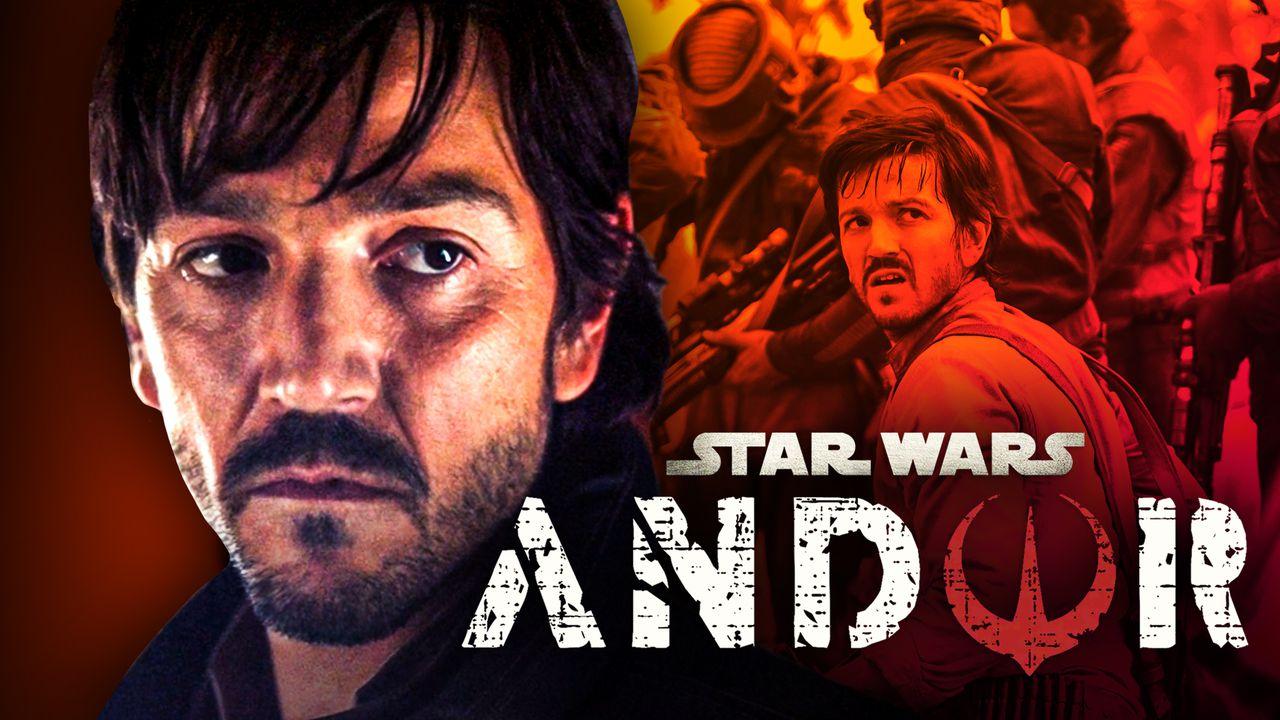 A show centered on Rogue One's Cassian Andor had long been talked about by Lucasfilm, but Disney's Investor Day last year confirmed that Star Wars: Andor was well into production.
With 12 episodes following Cassian in the early days of the Rebellion, Andor is set to be an ambitious project featuring "200 named cast members" and "over 6,000 crowd people" as revealed by the show's sizzle reel. Rogue One star Diego Luna even admitted that the show would be a challenge to pull off, but stated that he felt "blessed to have the chance to revisit this role."
Previous reports suggested that Andor was filming at Pinewood Studios in London, in addition to another unknown location in the United Kingdom.
New images of the series' set have now revealed this mystery location, which reinforce the scope that Andor is striving for...
NEWS
Set photos from the Andor series have made their way online, depicting the show's massive set in Buckinghamshire, England. The set was previously believed to be for Disney+'s Kenobi series, but Bespin Bulletin reaffirmed that this set is indeed for Andor.
The images can be seen below via Star Wars Stuff, showing off what appears to be a seedy, intergalactic town set in the Star Wars universe:
WHAT THIS MEANS
It was already known that Andor's scale would be a massive undertaking, and these new set photos further reflect these sentiments. The sheer scope of this set seems to suggest that this will be a major location in the series, with many nooks and crannies to explore.
The set seems to take place on a new planet in the Star Wars galaxy, being located on a red planet of some kind. The architecture of the buildings seems similar to ones found on the planet Nevarro from The Mandalorian, being relatively short to capture a more Western tone. This could indicate that this town will teeming with scum and villainy when extras populate its streets.
Alternatively, one of the buildings seems to bear a logo of the Rebellion, or at least an early version of it. This could suggest that the town is a front for the Rebels, or is in occupancy of a few spies and troopers from the Rebellion.
Andor is set to release on Disney+ some time in 2022.