Spider-Man: No Way Home has been a hot topic across the internet for months now. Even with projects such as Shang-Chi, What If..?, and Eternals, everyone's favorite webhead has reigned supreme.
The first teaser for Peter Parker's next adventure broke records. This meant the second trailer had high expectations to meet in order to maintain that level of hype and anticipation. Needless to say, when it finally arrived, it did.
The latest glimpse at No Way Home gave fans new looks at all the villains for the film, including the likes of Electro, Sandman, Doc Ock, Lizard, and Green Goblin. While no Andrew Garfield or Tobey Maguire were present, the bad guys certainly seemed like enough for most.
Now, even more, TV spots have been unveiled, and within them, fans can see that Electro has now added some pretty important Iron Man tech to his arsenal.
Electro Gets Some New Iron Man Tech
Sony has just released a few new teaser spots for its upcoming film Spider-Man: No Way Home, and within a couple of them, some new Electro footage is revealed.
In the new footage, Jamie Foxx's villain can be seen sporting some new Iron Man Arc Reactor technology.
It's clearly a new acquisition, as he exclaimed "you're not going to take this away from me." Electro with that kind of energy is sure to bring quite the power-up for the character.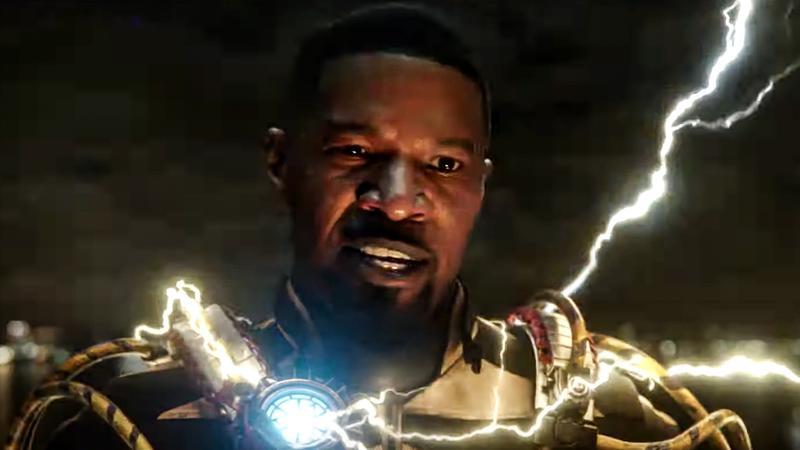 The first new TV Spot can be seen here:
Additional footage of Foxx's Electro with the Arc Reactor can be watched below:
Could Andrew Garfield and Electro Get a Round 2
An electricity-based villain having access to one of Iron Man's Arc Reactors is not good for any Spider-Man that might cross his path. Foxx's Max Dillon was already a force to be reckoned with, and this will only multiply his strength.
Even from the grave, Tony Stark is still helping to create forces for Peter Parker to fight. Classic Iron Man.
This new upgrade is certainly going to make his rematch against Andrew Garfield's Spider-Man interesting—that is, provided all the rumors end up being true and he's even in the film at all. Though, Garfield's Peter is going to have to get over the fact that he isn't blue anymore first.
With Electro getting powered up by Stark tech, it's hard not to wonder if everyone else will get their own piece of the pie. After all, Doc Ock gets an upgrade from Peter's Iron Spider suit. Maybe Sandman will get a portable beach that Tony created for whenever he needed a vacation.
Spider-Man: No Way Home hits theaters on December 17 worldwide.