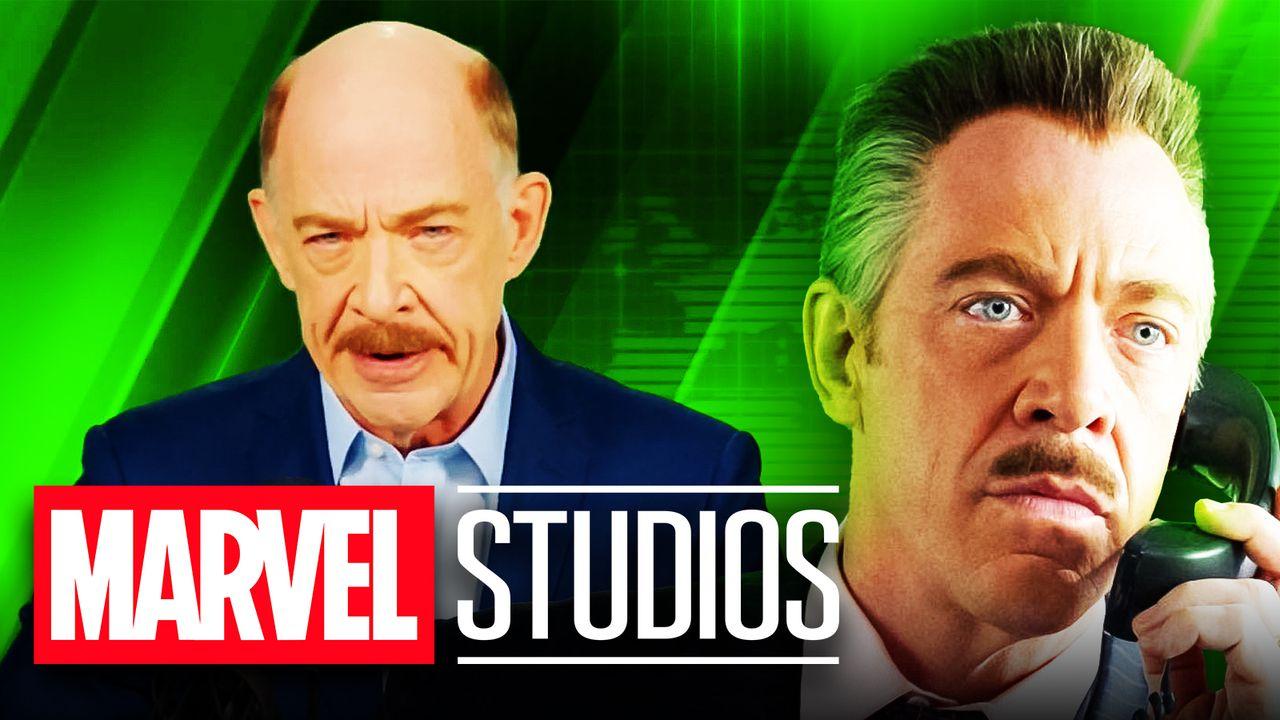 Sam Raimi holds an important place in many superhero fans' hearts. His work on the original Spider-Man films plays a huge role in why the MCU can exist as it does today. While, of course, Spider-Man can't take all the credit, it sure can take a lot.
So imagine everybody's surprise when none other than J. K. Simmons showed up at the end of Spider-Man: Far From Home in the end-credits stinger. Not only that, but he was playing a different version of his same classic character: J. Jonah Jameson. Audiences blew up—it was a special moment for many.
Little did fans know, that was likely only the beginning of the road when it comes to playing with fans' Spidey nostalgia. If there was anyone to kick off that train though, J. K. Simmons' undeniable presence is certainly one of the best ways to do it. 
But for Simmons, it had been over a decade since he last stepped in the infamous shoes of J. Jonah Jameson. So what was that like?
J. K. SIMMONS TALKS SPIDEY
At the premiere of the upcoming film The Tomorrow War, Variety was on hand to talk to star J. K. Simmons about his return to Spider-Man movies, but now in the Marvel Cinematic Universe.
With there having been such a long time since the last time J. K. Simmons was involved with that world, what was it like for him to walk on that set after over a decade this time as a different iteration of his iconic character in the Marvel Cinematic Universe? According to Simmons, it was many things: "weird, bizarre, wonderful..."
"I mean like... weird, bizarre, wonderful...you know? Of course, I was in the Sam Raimi version of that universe which I love love loved so much. And now I'm in the new version of that universe, which I've also embraced, and having a great time in. I look forward to... [Simmons crosses his fingers]... maybe more."
Sam Raimi's Spider-Man films were, and are, important to the superhero genre. While it's been a long while since their release, what does Simmons remember about being a part of Raimi's original Spidey universe? Put bluntly, Simmons (perhaps jokingly) said "[it was] Sam keeping my ego in check."
"Sam keeping everybody... well, Sam keeping my ego in check. You know, referring to my hideous mug... and his pet piece of direction for me when he would tell me how to do something [was] 'a nine-year-old child could do it.'"
The technology at playback than for those original Spider-Man films was obviously vastly different from the advancements available in today's filmmaking. So what was it like witnessing that vast difference? Simmons simply showcased his amazement at it all, saying "that technology continues to evolve and amaze..."
"Well, yea, that technology continues to evolve and amaze, and we'll see that in this movie [The Tomorrow War] as well, obviously. Yea, the 2019/2020 version of the CCGI... yea, Sam broke ground with his Spider-Man movies, and obviously not he himself doing all the CGI, but those movies broke a lot of ground. And that ground continues to be...rebroken? Improved upon? Enhanced?
SPIDER-MAN NEVER TRULY LEAVES
It truly is a privilege to have J. K. Simmons back in his infamous Jameson shoes. Here's to hoping that both Marvel Studios and Sony use him both wisely and properly throughout the coming years.
The future the two companies have planned for their respective Spider-Man properties is unknown. All the signs are pointing towards a big convergence taking place in Spider-Man: No Way Home, one that could even see Tom Holland face off against a multitude of familiar villains.
While it's unlikely that J. K. Simmons will play a substantial role going forward, just his little cameos and news segments would be enough. That's not to say a bigger role would be bad—in fact, it would be quite the opposite. Only time will tell how much J Jonah Jameson will be unleashed upon the world in the coming years.