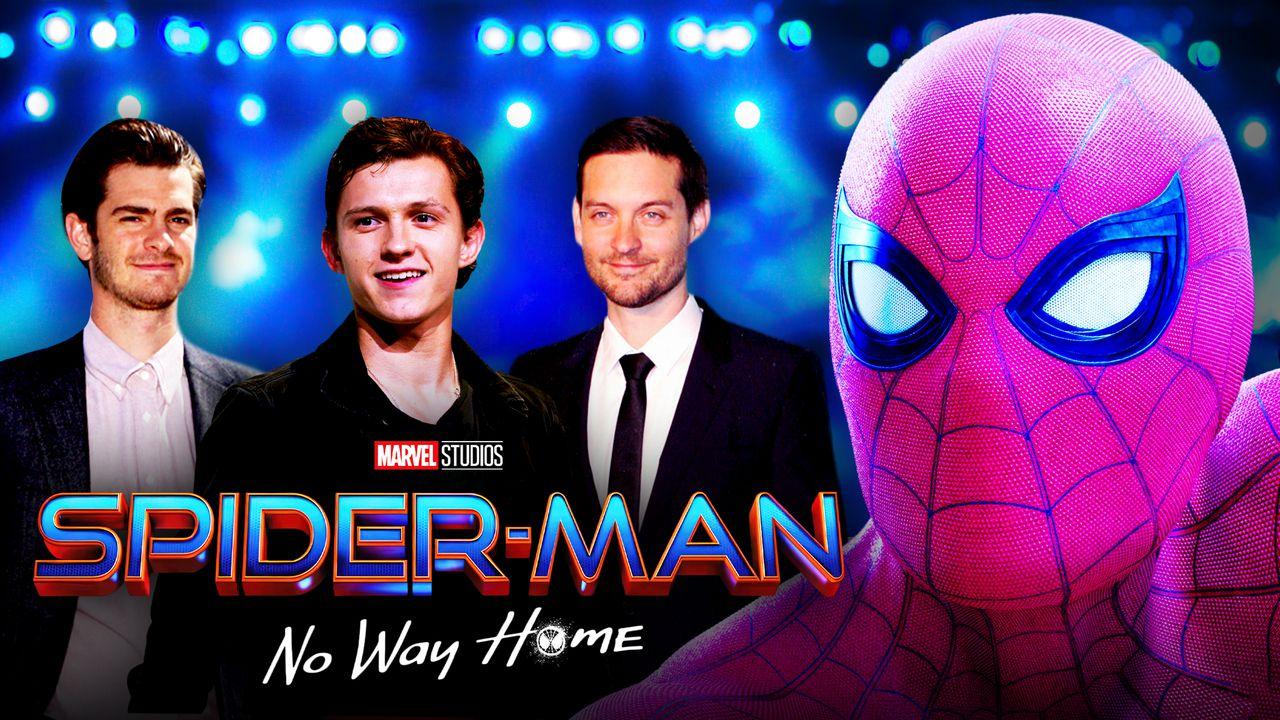 Shang-Chi and the Legend of the Ten Rings has now made its mark, meaning Eternals is up next. While Chloé Zhao's epic may be a fantastic film, it won't keep fans from thinking about 2021's epic finale: Spider-Man: No Way Home.
The wallcrawler's next adventure has garnered quite the hype, with its first trailer shattering records. The film will be a momentous occasion, with the likes of Alfred Molina returning as Doc Ock and many other villainous faces potentially making their grand returns as well.
On top of all of those villain rumors, there's the obvious talk about the possibility of both Andrew Garfield and Tobey Maguire putting their suits back on and coming along for the ride.
While fans are dying to see the film, they'll have to wait until December 17 later this year to do so. However, those invited to the red carpet premiere will get to see it earlier––only by a few short days.
Spider-Man: No Way Home Gets a Red Carpet Premiere Date
Brothers Trust, a trust started by Tom Holland and his siblings to raise funds for various charities, announced sweepstakes for two lucky fans to win a "Tom Holland VIP Experience," which includes a trip to the Los Angeles red carpet premiere for Spider-Man: No Way Home on Monday, December 13, 2021. According to Average Socialite, this event will take place from 6:00 p.m. to 10:00 p.m PT.
The article notes that the following stars may be spotted at the event: Tom Holland, Zendaya, Benedict Cumberbatch, Jon Favreau, Jacob Batalon, and Marisa Tomei.
It's Finally Spider-Man's Time to Shine
What's interesting to note is how close the red carpet premiere is to the film's release. Usually, they tend to be 2-3 weeks before the film, with Shang-Chi and the Legend of the Ten Rings being the most recent example.
This isn't always the case, however, as Avengers: Endgame's was about a week out from the film's worldwide release. Its excuse, however, was to minimize the risk of spoilers making it out––this is likely the same reason that No Way Home is standing behind.
Combine that with the fact that the film is a holiday release, then the late red carpet makes sense. The previous holiday released Star Wars films had the same small window.
The real question, is, can fans expect to see the likes of Andrew Garfield or Tobey Maguire there? After all, Trevor Slattery's role in Shang-Chi was spoiled thanks to the attendance of Sir Ben Kingsley, so anything could happen.
Spider-Man: No Way Home will debut in theaters on December 17, 2021.