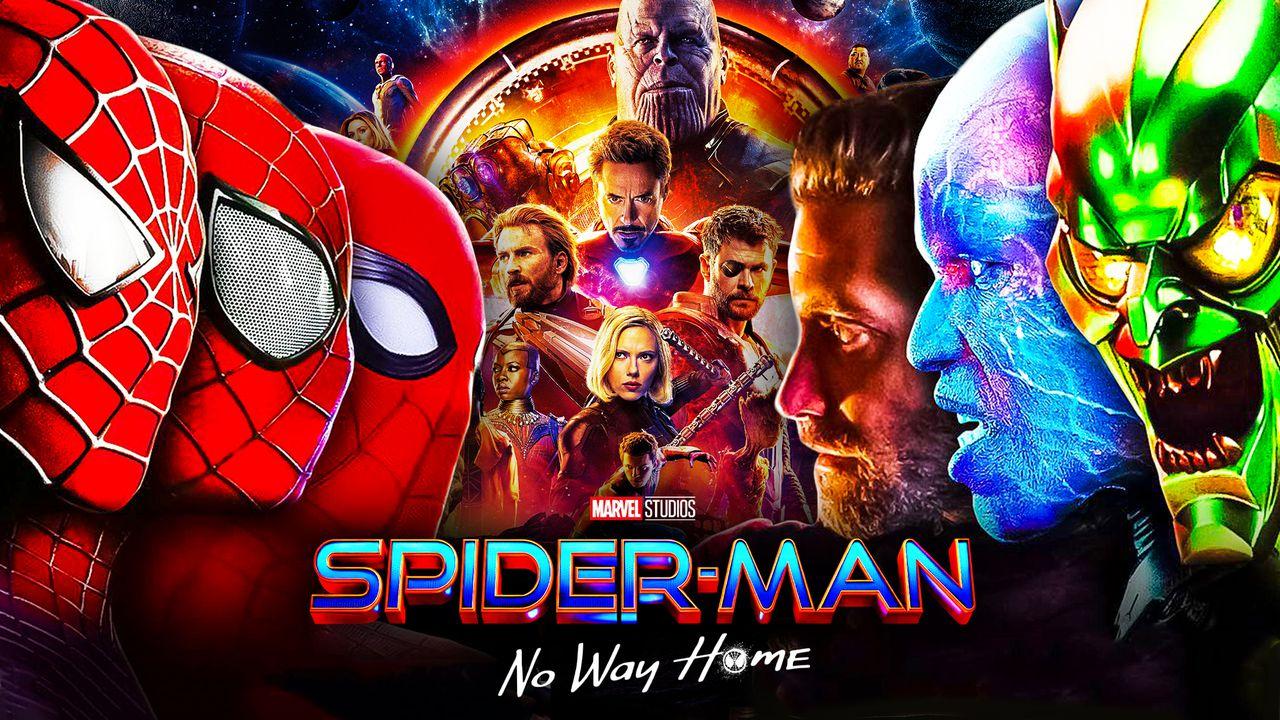 While the record-breaking trailer for Spider-Man: No Way Home finally revealed some footage from this highly anticipated film, it also left fans with a number of questions. 
For instance, what's with Doctor Strange and his snowy sanctum? Was that The Amazing Spider-Man's lizard and which Peter is Doc Ock really talking to? 
With so many questions, villains, hopefully Peter Parkers, this epic of a threequel has a lot of ground to cover this December, begging the question of how long will No Way Home be and how will it compare to other MCU films with equally crowded call sheets?
While the film is still several months away from its theatrical debut, this particular inquiry is one of the few that may have an answer sooner rather than later.
SPIDER-MAN: NO WAY HOME LONGER THAN INFINITY WAR?
The UK theater chain CineWorld has already listed Spider-Man: No Way Home on their site along with a posted runtime of 150 minutes. 
While it's possible that this entry could simply be a placeholder, it's worth noting that the site's assumed placeholder for Shang-Chi and the Legend of the Ten Rings is 130 minutes, which closely matches its actual runtime of 132 minutes. 
If CineWorld is correct and No Way Home is 2 hours and 30 minutes or possibly more, Holland's third Spider-Man film would actually beat the 2 hour and 29-minute runtime of Avengers: Infinity War.
That 2018 film was a culmination of nearly twenty previous films featuring more than 60 characters, along with one of the most memorable climaxes and endings in comic book movie history.
In addition, CineWorld also credits Marvel's Eternals with a length of 140 minutes, while Venom: Let There Be Carnage is shown as clocking in at 120 minutes.
IS CINEWORLD CORRECT OR PULLING A DAILY BUGLE?
If Spider-Man: No Way Home turns out to be two hours and thirty minutes or more, that would support the expectation that this film is likely an epic requiring a length on par with Avengers: Infinity War.
It would also top the lengths of the MCU's previous Spider-Man movies, considering Homecoming was 2 hours and 13 minutes long while Far From Home was only 2 hours and 9 minutes. 
Also, if Cineworld's listings are correct, the most obvious question is why?
Is the chain communicating with the studios for these rough runtimes or are these placeholders simply educated guesses based on related variables? 
Venom 2 will be the first test as, despite previous rumors, it's still slated for an October 15 debut. Eternals' November 5 release will be a slightly different test of CineWorld's listing as its the only film in the mix exclusively marketed by Marvel Studios. 
Regardless, No Way Home's reported runtime is only good news for Marvel fans who are hopeful for a crowded spectacle with additional web-slingers. 
Spider-Man: No Way Home is set to release in theaters on December 17, 2021.
---
Release Date
December 17, 2021
Platform
Theaters
Savannah Sanders joined The Direct as a writer in 2020. In addition to writing for The Direct's Star Wars, Marvel, and DC teams, Savannah specializes in the relationship between Disney's blockbuster franchises and the Disney Parks.