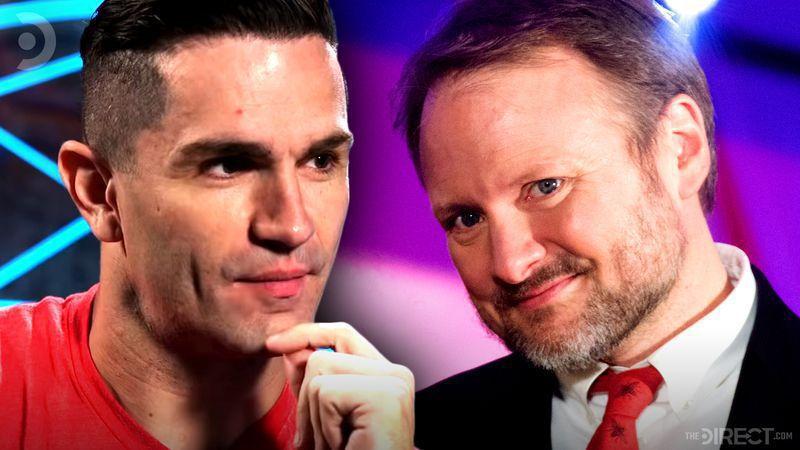 When The Last Jedi released in 2017, it was divisive amongst fans, to say the least. Rian Johnson ( Knives Out) took over from J.J. Abrams ( The Force Awakens) and whilst the film did better at the box office than the latter film The Rise of Skywalker, it didn't live up to the The Force Awakens' numbers. Some audiences loved the new take that Johnson had and found it to be fresh and daring, while others were disappointed at the amount of elements that became pointless and unanswered in the sequel.
But it seems audiences weren't the only ones with their issues with The Last Jedi. Recently the editors of the Star Wars sequel trilogy criticized how the second film effectively undid the setups of the first. And even Johnson himself has admitted some of his mistakes in making the middle film. But it seems the uncertainty around The Last Jedi isn't over yet...
NEWS
Sam Witwer is the latest star to speak out about the controversy surrounding The Last Jedi . Witwer has voiced multiple characters in the Star Wars universe, most notably Darth Maul in The Clone Wars .
Recently reported by CBR , Witwer took part in a live Twitch stream of Star Wars Battlefront II where he aired his opinions about the The Last Jedi:
" Last Jedi , to me, felt like a movie made by a guy who hadn't quite done his homework. I think Rian Johnson's a talented guy, but Bruce Lee didn't develop Jeet Kune Do without learning Kung Fu first. You can't reinvent Star Wars without knowing Star Wars first and he didn't, for me, make a compelling argument for why Luke didn't go and help his sister.
Witwer made it clear that this was just a personal opinion and there were still some redeeming qualities about the film:
This is just my opinion, guys. There were a lot of things in The Last Jedi I found compelling in a Rian Johnson filmmaker point of view. They just didn't fit into Star Wars . I don't think he did his Star Wars homework. The themes, what it's about, what the characters are about. But as a standalone film, if I don't know what the Jedi are or who Luke is or what he represents, I think there's some compelling things in there. If that's meaningful to you, that's awesome."
Update: Sam Witwer has commented on his quotes to clarify his stance on the subject:
Update 2: Sam Witwer has shared this clip with these additional comments:
I sincerely hope that no one takes offense by my opinion about those movies, because again I think there's plenty to like there and if it's meaningful to you, that's the only thing that matters. It's not my opinion, my opinion doesn't mean anything.
WHAT THIS MEANS
Witwer is a well-known Star Wars enthusiast and has always taken his role in the franchise very seriously. Recently, he spoke out about his role as Darth Maul in Solo: A Star Wars Story and how the film did reshoots in order to allow them to get the character right . Witwer has also opened up about how he was originally cast as Kanan in Rebels but stood aside because Freddie Prinze Jr.'s take was better for the character. This all proves that Witwer is dedicated to Star Wars and has made sure he's become an expert in the field and done his homework. But Witwer is just adding his personal opinion to a number of others that have been voiced.
Even J.J. Abrams, who was successful in setting up the trilogy, couldn't escape backlash from The Rise of Skywalker . Whether this was because of the events in The Last Jedi is up for debate, but when it comes to Star Wars, no filmmaker is really safe. Johnson is still set to direct his own trilogy of Star Wars films and it's possible that when he's allowed the freedom to set his own direction, and do his homework, it could turn live up to the high expectations of a Star Wars film.