Ancient Egypt is set to find its way into more than one superhero project in 2022 thanks to Dwayne Johnson's Black Adam from DC and Oscar Isaac's Moon Knight from Marvel Studios. Moon Knight is in the final stages of preparation for its imminent release on Disney+, even boasting a native Egyptian on its staff in director Mohammed Diab.
The Egyptian themes will play a major role in Marc Spector's MCU debut with the Moon God Khonshu initially giving Spector his Moon Knight persona and power set. Marvel recently released the first clip from the show as well, featuring Marc's first interaction with Khonshu, reaffirming how big of a role the god will play in this spooky solo series.
Early critic reviews are already indicating how much Diab is influencing Moon Knight, especially being able to bring his own heritage and culture into play for the Egyptian-based character. However, that representation doesn't appear to be fully realized in DC's next major entry, as Diab lamented in a recent interview.
Moon Knight Director on DC's Black Adam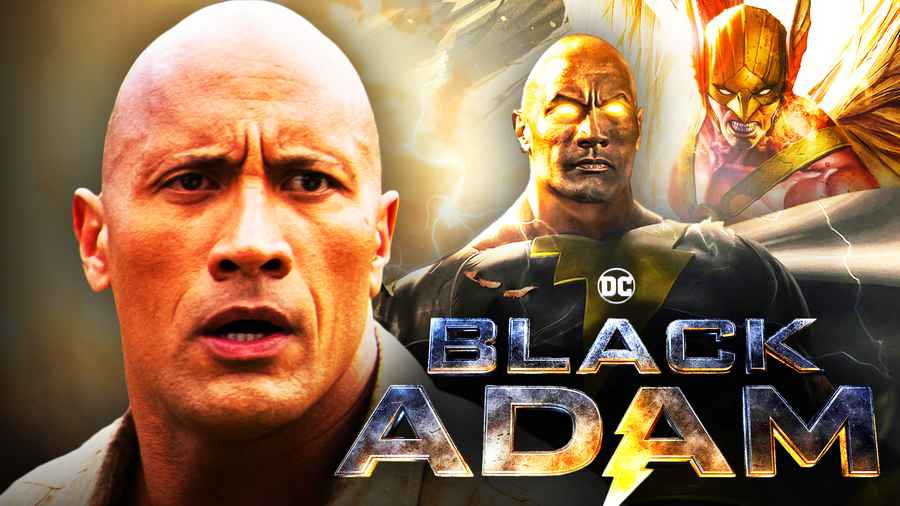 In an interview with Filfan, Moon Knight director criticized Warner Bros. for the lack of Egyptian representation and themes in its upcoming Black Adam movie.
Speaking about his own work, Diab wanted to make sure to showcase his home country at every opportunity by hiring various important crew members who were all native Egyptians:
"I wanted to showcase Egyptian talents as much as I could. Every culture should be represented by its people so I hired actors, an editor, a costume designer, an art director & a composer who are all Egyptian."
He also expressed annoyance toward DC for setting Dwayne Johnson's Black Adam movie "in a fictional middle eastern country" so they could cast non-Egyptians. He felt that the movie was clearly meant to be set in his own country, even though he admitted that it's "not a full mistake" since it's based on something not set in Egypt in the comics:
"I was really annoyed with DC when they set Black Adam in a fictional middle eastern country as an excuse to cast non-Egyptians, when it was obviously meant to be in Egypt. Representation opportunities shouldn't be wasted... But it's not a full mistake since it's based on an iteration of the comics that doesn't mention Egypt."
For reference, the fictional country of Kahndaq from the Black Adam comics is the main setting for the anti-hero's stories, one which Black Adam rules over. The country's culture is most similar to Egypt when comparing to the real world.
In the fictional DC Comics world, Kahndaq is located between Egypt and Palestine/Israel after originally being a part of the Egyptian Empire nearly four millennia before the present day. Black Adam's lineage traces back to the ancient Egyptian pharaohs, although it's unknown how much Dwayne Johnson's solo movie will dive into that history.
Black Adam Avoiding Egyptian Roots
Representation is becoming increasingly more important in the realm of superhero movies, with more groups of people coming to the big and small screen every year. This year alone, Marvel Studios is bringing its first Muslim heroine in Iman Vellani's Ms. Marvel and multiple major players adding to their stories in Thor: Love and Thunder.
Mohammed Diab saw a golden opportunity to add to that representation with his work on Moon Knight by including in as many native Egyptians as possible to help bring the show to life. However, he seems somewhat disappointed not to see something similar happen with DC's Black Adam, especially with so much of its story coming from the same culture.
Egpyt will come into play at least a little bit with Black Adam thanks to set photos revealing some kind of ancient tomb, although it's unclear how it will play into the story. Diab and more are certainly hoping Egypt is featured more in the next DCEU movie, although he made sure to do what he could for Marvel Studios in the meantime.
Moon Knight will begin streaming on Disney+ on March 30. Black Adam will make its theatrical debut on October 21.