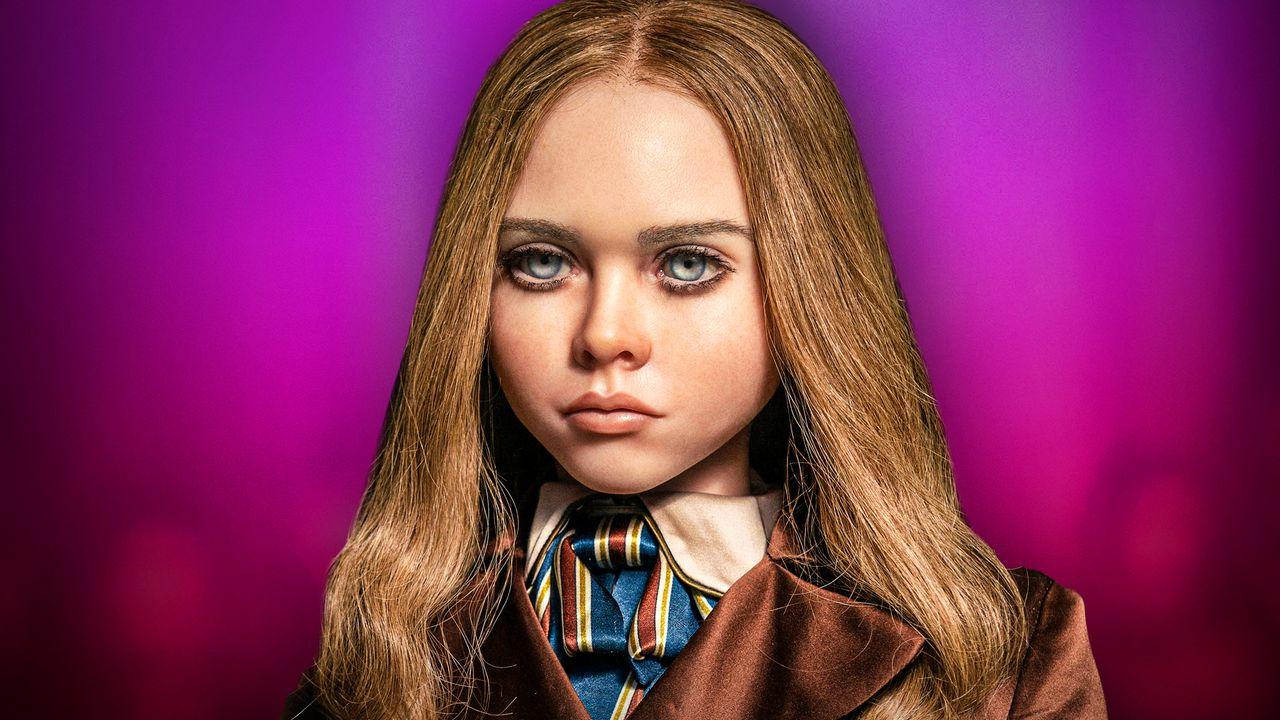 Megan 2 is officially on the way from horror masterminds Blumhouse Productions, and here is everything we know about the terrifying sequel's cast and release.
Megan became an object of cultural fascination upon its January 2023 release. Following the bloodthirsty exploits of an AI-controlled doll - this film garnered rave reviews (sitting at 93% on Rotten Tomatoes) and earned a respectable $95 million at the domestic box office. 
But what the studio didn't see coming was the movie's virality, as it took off online racking up millions of social impressions thanks to the meme-ability of its titular doll and one particular dance sequence in the movie. 
The movie's sequel has officially been greenlit, with distributor Universal investing big into this world and its colorful cast of characters. 
Megan 2 Release: When Will It Come Out?
Mere days after Megan debuted in theaters, a sequel to the AI-centric thriller was officially greenlit (via Variety).
This came after weeks of teases from producer Jason Blum told Empire that producer James Wan had "seven different ideas of what the sequel could be:"
"James Wan is one of the most creative, inventive people I know. He's an idea machine, and as we were winding up the movie he had about seven different ideas of what the sequel could be."
With a tech-themed title, Megan 2.0 will be written by returning screenwriter Akela Cooper, and the stars of the first film Allison Williams and Violet McGraw are reprising their roles as well. 
Along with the sequel's official announcement, came a release date reveal, with the title slated for January 17, 2025. 
This release date could have changed though, as Hollywood was shaken by a pair of strikes this year (one of which is currently ongoing). 
The last audiences heard about Megan 2.0 was in February - long before the writers' and actors' strikes - when Jason Blum explained they were going to take "a little bit of time" to develop the sequel:
"We've got to write a script. I mean, you've gotta give us a little bit of time. The creative process suffers when you [rush]. You pretend you're not making compromises, but you always do. So I wanted to give us enough time to make the movie great."
It has not yet been confirmed if the director of the first film, Gerard Johnstone, will return for Megan 2, so there is still plenty of work to do for the film to hit that January 2025 release. 
Megan 2 Movie Cast: Who Will Return?
Exact cast specifics have not been revealed for Megan 2 as of yet, but fans do know a select few names set to appear in the sequel. 
The aunt-niece duo at the center of the first movie are the only two actors to have been confirmed to return for the sequel. 
Allison Willaims will take on the role of Gemma yet again (along with serving as producer this time around), a scientist responsible for the creation of the Megan android, who - along with her niece Cady - survived the AI's killing spree from the original movie. 
One the idea of a sequel Williams told Insider that the movie was always pitched as the start of a franchise, remarking, "Planting a little bit of a seed that we might wanna keep going is always a good idea:"
"Those of us who were part of making it are not dumb. The idea of planting a little bit of a seed that we might wanna keep going is always a good idea. I think we would all be excited to do another one if there's an appetite for it, for sure."
Along with Williams will be her in-universe niece Cady (played by Violet McGraw) who is the only other name officially attached to the project. 
Even though Megan was seemingly been dispelled by the end of the first film, one can also assume Jenna Davis will be back providing the voice of the titular doll, but nothing officially has been announced on that front as of yet. 
High Schol Musical The Musical: The Series star Joshua Bassett has also been rumored to appear in the project, being listed on the movie's IMDb page as playing Rodger, but no information has been made public about the actor's casting. 
Other names that could appear include:
Amie Donald - Megan (Physical Performance)
Brian Jordan Alvarez - Cole
Jen Van Epps - Tess
Amy Usherwood - Lydia
What Will Happen in Megan 2?
Plot specifics remain scarce for Megan 2.0, but the first film did tease where a potential sequel could go. 
According to producer James Wan (per Collider), they already "have an idea of where [they] want to go" for the sequel, teasing the "bigger world" of the Megan universe:
"What I will say to that is, in any of my movies, whether it's 'The Conjuring' Universe, or 'Saw,' or 'Malignant', or 'M3GAN' here, we like to think of a bigger world. For me, it's about creating the world, and knowing who the characters are, where the story could potentially go, and then building this bigger world, and then going into that and going, 'Okay, I'm telling this particular story, but I know other stuff that's going on.' So if we're fortunate enough to have sequels, then we have an idea of where we want to go."
The groundwork for that "bigger world" started to be set up during the conclusion of the first movie, as Gemma and Cady thought they had finished Megan off once and for all. 
After seemingly killing the murderous AI, the Megan creators had one final tease for audiences as Gemma's smart home device springs to life supposedly being inhabited by Megan. 
This could set up a killer smart home angle the sequel may take, with Megan no longer confined to her doll-like form. 
Another hanging plot thread primed to be followed up upon comes in the form of the mysterious Funki (the company behind Megan) employee stealing data pertaining to the AI. 
While no explanation was given for the thievery in the first film, this could be an easy avenue for the filmmakers to take to bring Megan back into the fray. 
---
Megan 2.0 comes to theaters on January 17, 2025. 
---
Klein Felt is a Senior Editor at The Direct. Joining the website back in 2020, he helped jumpstart video game content on The Direct. Klein plays a vital role as a part of the site's content team, demonstrating expertise in all things PlayStation, Marvel, and the greater entertainment industry.