As the fifth phase of the MCU opens up with Ant-Man and The Wasp: Quantumania, studio president Kevin Feige told all about the just-finished Phase 4.
Phase 4 saw a lot of new characters introduced to the MCU, from Kate Bishop to Kamala Khan, and it also saw saga-defining new chapters from returning heroes like in Spider-Man: No Way Home and Black Panther: Wakanda Forever.
Further, Phase 4 allowed the MCU to discover new storytelling mediums, from Disney+ shows like WandaVision to specials like Werewolf by Night. All in all, Phase 4 saw great change and progress in the MCU.
Feige echoed these statements in a recent interview.
What Was the Purpose of Marvel's Phase 4?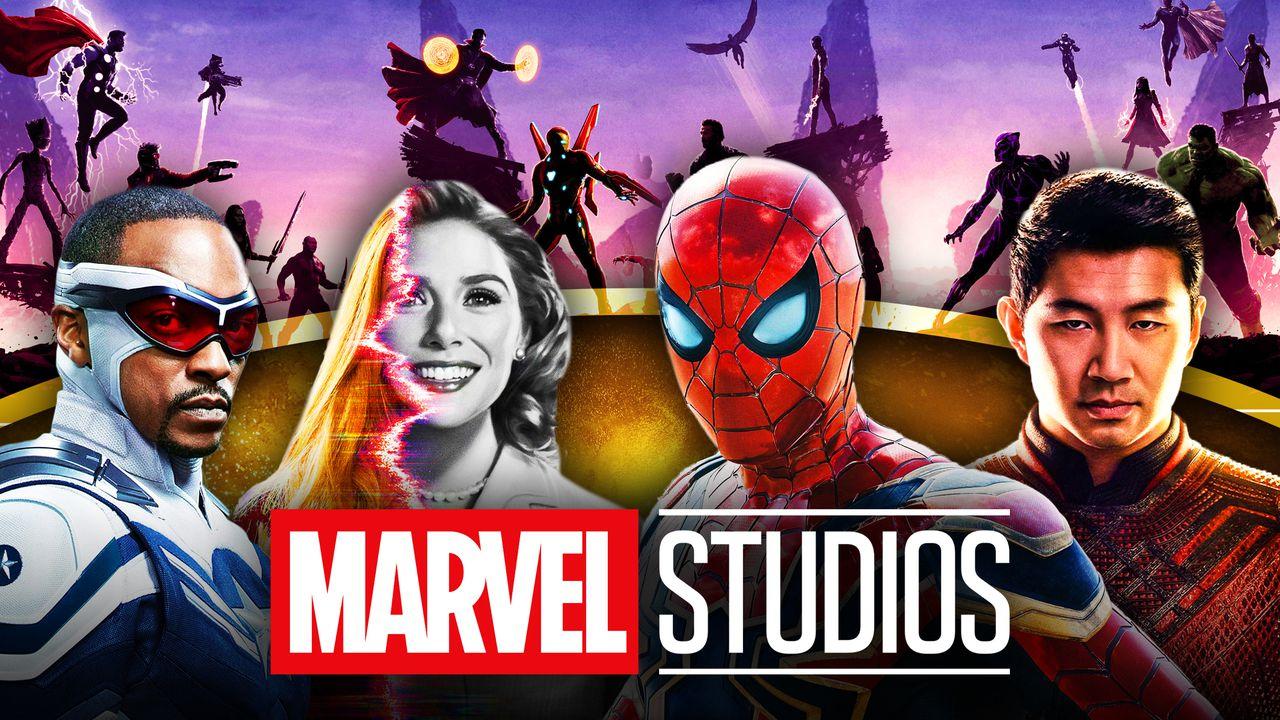 In an interview during the Ant-Man and The Wasp: Quantumania red carpet event, Marvel Studios president Kevin Feige opened up about what he felt the MCU's Phase 4 "was all about."
He explained that "experimentation, introduction, [and] reintroduction" defined Phase 4 for him, having "play[ed] in genres [Marvel Studios] hadn't play[ed] in before:"
Interviewer: You've said that Phase 4 was very much about introductions. We met a lot of new characters. We've got a lot of new heroes, we've got America Chavez, we've got Shang-Chi, we've got so many people coming in. But now, [Phase 5] is about connecting everybody, right?

Feige: Absolutely. We wanted the Infinity Saga to feel complete after 'Endgame' and 'Far From Home.' But Phase 4, as I've said, was all about experimentation, introduction, reintroduction. And we took our time to have fun, and play in genres we hadn't play in before, and do all sorts of fun things with these characters.
He then looked forward, explaining that Phase 5 will "continue that" while also "heading towards the very, very big picture:"
"Kicking off Phase 5, we'll continue that. Like in the Infinity Saga, there will be standalone films within the next two phases. But it really is, as you will certainly see in 'Quantumania,' heading towards the very, very big picture. And as we've already announced, that big picture is the Multiverse Saga in a very, very big way."
What's Next for Phase 5?
As Phase 5 approaches, fans can get excited about the "big picture [that] is the Multiverse Saga." After the "experimenting" and "introducing" in Phase 4, it is becoming time to see what the hard work was building up to.
Perhaps Phase 5 films will use some of the new genres Feige alluded to in fun new ways, like Werewolf by Night's horror tone, or She-Hulk: Attorney at Law's legal comedy style.
Further, Phase 5 will seemingly emphasize a shift in focus away from the universal and toward the multiversal — a shift in scale certainly (and aptly) going to be explored in the upcoming Quantumania.
Phase 5 begins with Ant-Man and The Wasp: Quantumania, releasing in theaters on Feb. 17.
---
Release Date
February 17, 2023
Platform
Theaters
Gillian Blum has been a writer at The Direct since 2022, reporting primarily from New York City. Though she covers news from across the entertainment industry, Gillian has a particular focus on Marvel and DC, including comics, movies, and television shows. She also commonly reports on Percy Jackson, Invincible, and other similar franchises.
LATEST NEWS
TRENDING