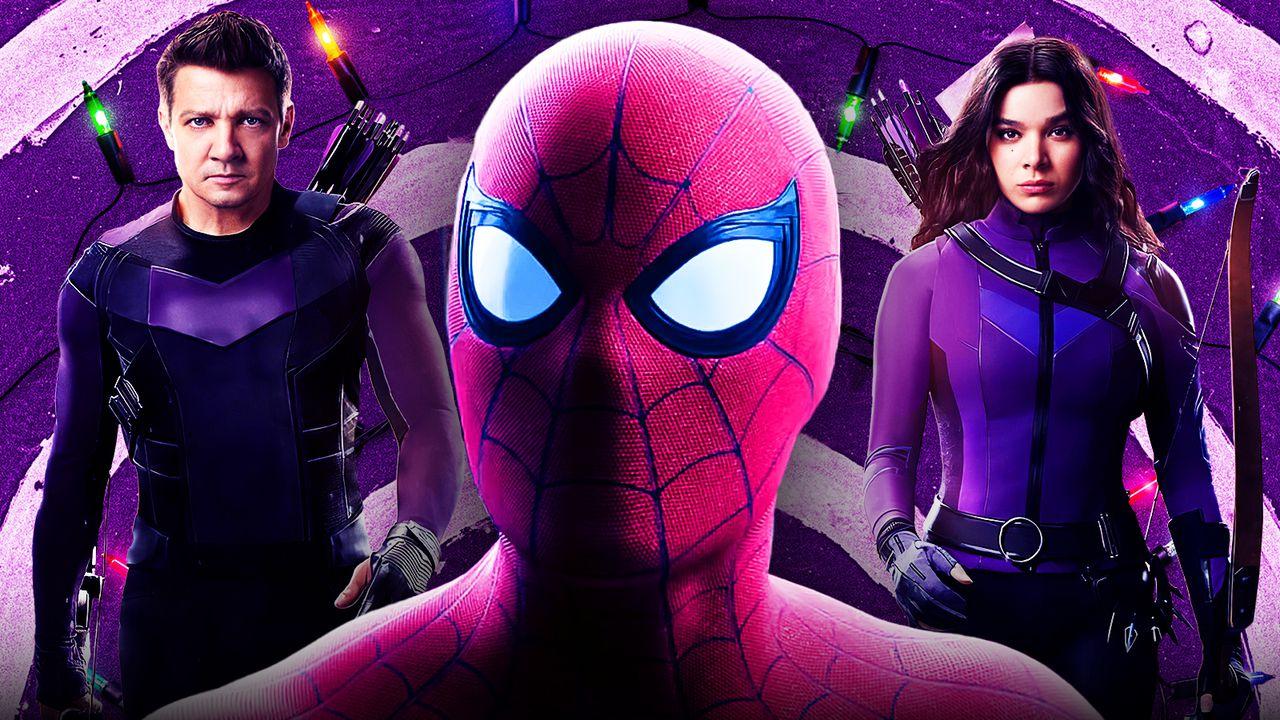 Marvel Studios closed out 2021 in grand fashion both in theaters and on Disney+ with the two final project. The theatrical side ended with the worldwide blockbuster event that was Spider-Man: No Way Home, which broke box office records on a regular basis, while Disney+ brought the thrilling conclusion to Jeremy Renner's Hawkeye series.
Since the MCU's earliest days, Marvel Studios has made a concerted effort to make all of its individual franchises interconnect with each other to make one giant story, which continued in a big way this far in Phase 4. From Loki spinning directly off from 2019's Avengers: Endgame to Shang-Chi joining the Avengers at the end of Shang-Chi and the Legend of the Ten Rings, the franchise is as interwoven as ever.
This continued with Hawkeye on Disney+, which had ties to Black Widow along with Spider-Man: No Way Home both before and during its November-December release schedule. Now, thanks to a recent chat with the show's directors, fans now have an idea of how these projects influenced each other behind the scenes of Phase 4.
Hawkeye Directors on Spider-Man Influence
In an interview on the D23 Inside Disney Podcast, Hawkeye directing duo Bert & Bertie shared insight on how Hawkeye influenced some of Spider-Man: No Way Home.
The duo revealed that they got an advance screening of Black Widow "because of the Yelena storyline," which actually influenced them more so than the Spidey threequel did. Although they heard rumors of certain plot points like the revamped Statue of Liberty, the two felt that instead of them watching what No Way Home was doing, No Way Home was really watching Hawkeye:
"We got to see Widow, Black Widow, ahead of its release because of the Yelena storyline. I feel like that kind of influenced us more…I feel like I might be speaking out of turn, but I feel like we influenced Spider-Man. You know what I mean? Spider-Man was watching us, we were watching Widow. I think it was prior to us, because you know, we did hear about things along the way that was going on with the Statue of Liberty, and we didn't know about the Charlie Cox of it all until later. We didn't actually see No Way Home, I haven't seen it yet. It was kind of like a need-to-know basis, so when we needed to know something, someone would be like 'Oh, by the way, you know, the Statue of Liberty gets a makeover in No Way Home.'  And we're like 'Ok, cool! On it!'"
No Way Home Team Watching For Hawkeye Events
Working out the intricate details of how every MCU project interacts with its counterparts is something that Marvel Studios has narrowed down to a science for nearly 14 years. Although this was once again the case with entries like No Way Home and Hawkeye, it's interesting to see how some of the experts behind Hawkeye viewed the relationship between the two.
One way No Way Home had to take inspiration from Hawkeye was a quick shot of banners and ads for Rogers: The Musical that appeared in the opening scene as Spidey and MJ escaped the crowd of hecklers. However, it appears that Bert & Bertie almost had an upper hand on the Spidey threequel due to five of the show's episodes releasing on Disney+ before No Way Home's theatrical debut.
How this influence made it into the actual story outside of the Rogers: The Musical reference is a mystery, but whatever the case may be, it's evident that the MCU machine is working as fluidly as ever with interconnectivity.
All six episodes of Hawkeye are available to stream on Disney+, and Spider-Man: No Way Home is playing in theaters worldwide.