Following the conclusion of 2019's Avengers: Endgame, Marvel fans haven't seen or heard much from Star-Lord and the misfit crew. But now, it's time to save the galaxy. Again. While the debut teaser for Thor: Love and Thunder offered a first look at the Guardians' roles in the upcoming July film, fans will have the chance to see the team before their big-screen comeback when Guardians of the Galaxy: Cosmic Rewind opens at Walt Disney World's EPCOT.
Much like the Guardians themselves, Guardians of the Galaxy: Cosmic Rewind is a lot. Disney has described the ride as both a "family-thrill coaster" and a "story coaster" that rotates 360 degrees and features a reverse launch. It also includes sequences James Gunn actually directed on the set of Guardians of the Galaxy Vol. 3. 
However, Cosmic Rewind wouldn't be a true Guardians attraction if it didn't feature some classic tracks; and now, just a few weeks out from its opening date, Disney has revealed this coaster's own "Awesome Mix."
Guardians of the Galaxy: Cosmic Rewind's Soundtrack Revealed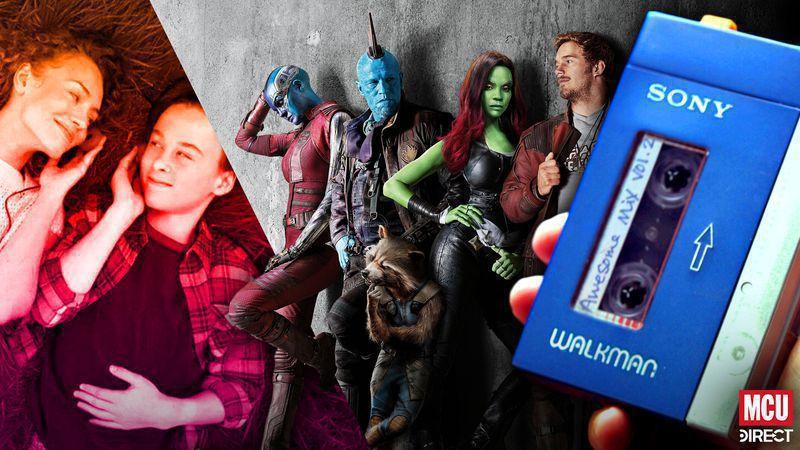 In a new TikTok video, Disney revealed more than 100 songs were tested before Disney's Imagineers finally settled on six Star-Lord-approved tunes that were specifically chosen to best fit Cosmic Rewind's ride experience.
That "Awesome Mix" is as follows:
"September"by  Earth, Wind & Fire
"Disco Inferno" by The Trammps
"Conga" by Gloria Estefan, Miami Sound Machine
"Everybody Wants to Rule the World" by Tears for Fears
"I Ran" by A Flock of Seagulls
"One Way or Another" by Blondie
The coaster ride vehicles - or Starjumpers - are also equipped with an onboard sound system; and according to Disney, guests won't know which song they're going to get for their ride.
So, while the coaster track doesn't change, the music track does, meaning fans might save the galaxy to the tune of Earth, Wind, and Fire's "September" on the first ride. Meanwhile, for their second, the audio experience could be different and to  Flock of Seagull's "I Ran." 
New Tunes for a New Guardians of the Galaxy Experience
In addition to being the second Guardians of the Galaxy-themed attraction at a Disney Park, Cosmic Rewind is also the second to boast its own "Awesome Mix."
Guardians of the Galaxy: Mission - BREAKOUT! which debuted at Disney California Adventure in Disneyland in 2017, features songs such as Pat Benatar's "Hit Me With Your Best Shot," Parliament's "Give Up The Funk," and "I Want You Back" by The Jackson 5. 
The fact that Cosmic Rewind's soundtrack didn't duplicate Mission: BREAKOUT!'s technically means there are four "Awesome Mix" soundtracks for Guardians fans to both experience and appreciate. 
Now, in addition to this news, Disney has also revealed that Cosmic Rewind is set within the Wonders of Xandar pavilion at the EPCOT theme park where the villain is the Celestial Eson. While Marvel fans have seen Eson and other Celestials in MCU films, it's worth noting that Cosmic Rewind - and all Marvel-inspired Disney Park attractions - are set within their own universe.
But thankfully, that universe and its Peter Quill also love vintage pop songs. And, come May 27, MCU fans will be able to experience what it's like saving the galaxy alongside the Guardians to the tunes of a completely unique "Awesome Mix."
Guardians of the Galaxy: Cosmic Rewind opens at Walt Disney World on May 27; Thor: Love and Thunder debuts in theaters on July 8.