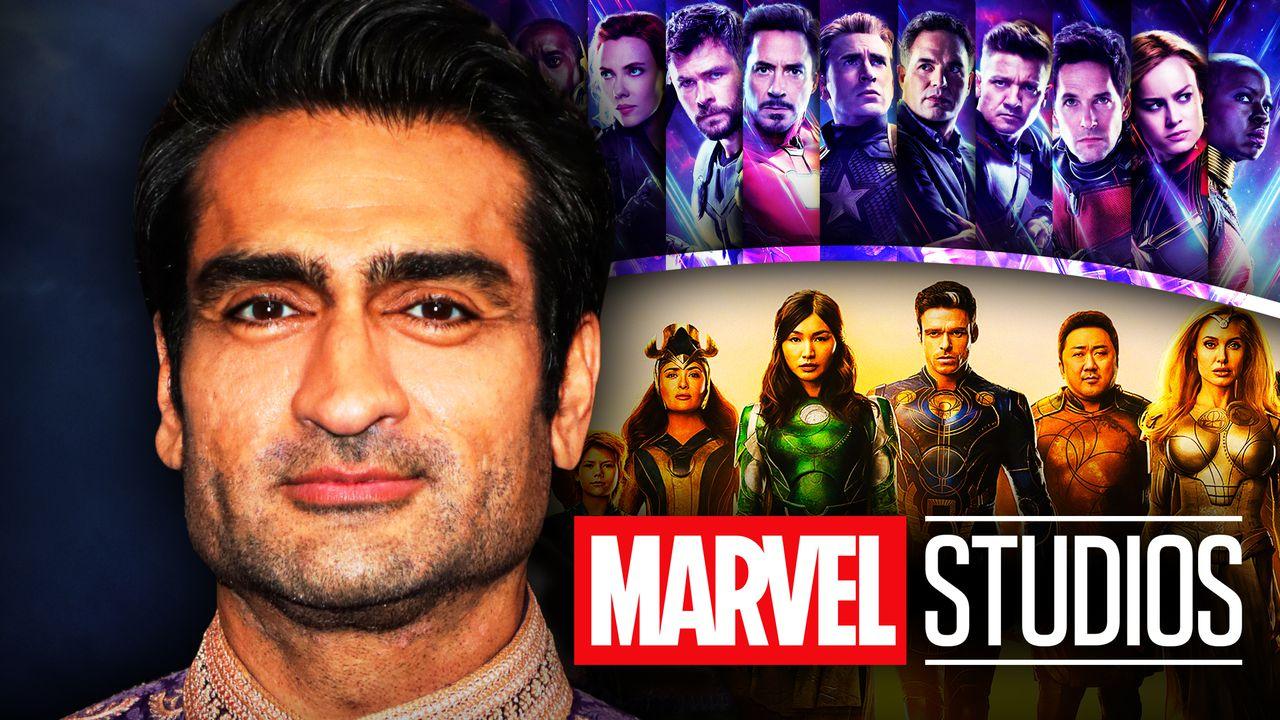 Eternals star Kumail Nanjiani cast some doubt about his return to the MCU after the lukewarm response to last year's time-spanning Marvel Studios epic. 
This all comes despite reports that Nanjiani's Kingo, and the rest of the Eternals, will be back for more in the super-powered franchise, with reports of a sequel to Chloe Zhao's Marvel debut being in the works. 
To say Eternals did not light the world on fire last year would be an understatement. The film underperformed greatly at the box office, and fans found plenty to pick apart in the film, whether it be the movie's villains, pacing, or lackluster action. It was not quite the coming out party one would expect Marvel to want for their next big ensemble. 
That is why it was so surprising Marvel Studios announced that "[audiences] have not seen the last of [the Eternals]." in late October. The various actors from the first film have been asked about Eternals 2, with none really offering up any answers. And that seems to continue to be the case with Kumail Nanjiani, who played Kingo in the first film.
Kumail in the Dark on Eternals Comeback
In an interview with Collider's Christina Radish, Eternals actor Kumail Nanjiani revealed what he has heard about the team's return to the MCU. 
Nanjiani said that he is "completely in the dark" and "genuinely [doesn't] know when or if [his character] Kingo is coming back:"
"I'm completely in the dark. I have no idea what's going on. Truly no idea what's going on. I genuinely don't know when or if Kingo is coming back to the MCU. I really have no idea."
The actor did note though that he is "really excited about the direction they're going," revealing that "[he] just saw the new Black Panther movie" and loved that it was "complicated and tragic" and "funny and thrilling:"
"I'm just really excited about the direction they're going. The new people they've cast are really good. I just saw the new 'Black Panther' movie, and I've never seen a blockbuster like that, that's so complicated and tragic, in so many different ways, but also really fun and funny and thrilling. So, I think they're really stretching and doing some great stuff right now
He closed by saying "[he'd] love to come back and do stuff" but " genuinely [has] no idea" about when that may happen.
How Much Does Kumail Know About Eternals Return?
The Kingo star has been pretty vocal about how much he liked his time working on Eternals, so it would make sense that he would want to be back, but seemingly has no idea what those plans actually look like. 
It is funny that the actor is so outright defiant that he knows anything about a potential Eternal return to the MCU, especially after Nanjiani's Eternals co-star Barry Keoghan told Uproxx that Nanjiani "knows everything" on the subject.
Now, of course, Keoghan could have just been fooling around, but so could Nanjiani for that matter. If he were to be lying about his knowledge of his MCU future, it would not be the first time someone did such a thing.
But nearly everyone from Eternals seems up and game for more Marvel action, including the director of the first film, Chloe Zhao, who said "[she] would be back in a second" if the offer were to be extended.
Kumail Nanjiani's Kingo can be seen in Eternals, which is currently streaming on Disney+.