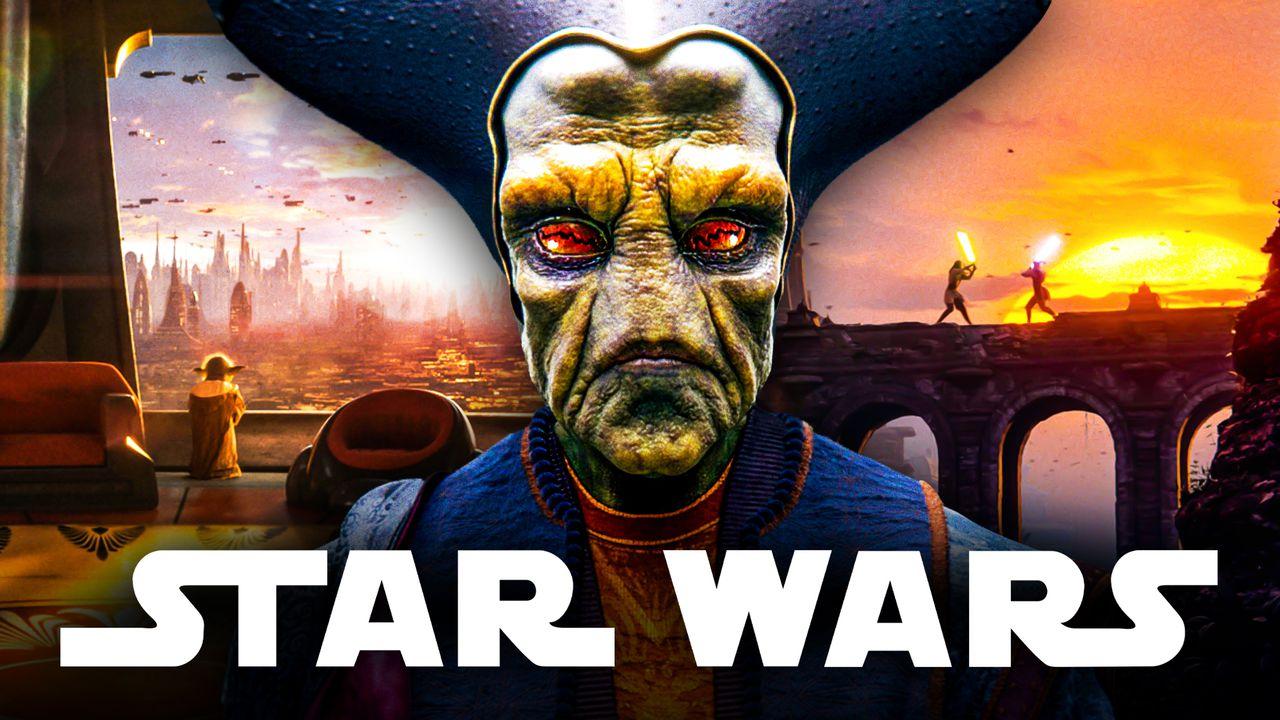 The future of Star Wars video games is a bright one. After years under an EA monopoly on the IP, the floodgates are finally open and anyone can now pitch their digital adventure in the galaxy far, far away to Lucasfilm. Amongst the next wave of titles is LEGO Star Wars: The Skywalker Saga, an open-world title from Ubisoft, and Star Wars: Eclipse. 
Eclipse is being developed by Quantic Dream and was debuted with a teaser trailer at last year's Game Awards. The title looks to be a departure from the French studio's past work, supposedly being a massive action-adventure taking place during the High Republic era. This is a lot more ambitious than the smaller more narrative-driven experiences on Quantic Dream's resume.
But Eclipse is not imminent by any means. Quantic Dream has garnered a toxic reputation in recent years and the studio is having trouble hiring for its upcoming title, meaning the game is still years away. 
Despite all this, the French development house may be getting some relief in the form of a new buyer. 
NetEase Buys Star Wars: Eclipse Developer
According to industry insider Tom Henderson, Chinese internet company NetEase purchased a 100% stake in Star Wars: Eclipse developer Quantic Dream. 
Back in 2019, NetEase bought a minority share of the French game studio and has seemingly furthered their interest in the team and gone all-in. 
The deal has supposedly been in talks for months; however, it is unclear whether the deal has been finalized. 
Living the Quantic Dream
NetEase has slowly been building its portfolio of game studios in recent years, so it only seemed like a matter of time before they made a big splash and outright bought a team like Quantic Dream.
This may concern some as it continues a trend of Chinese tech giants buying stakes in dev houses around the world, it surely will be welcome news for the team at Quantic Dream as their financial future has been secure. 
Though it does bring up the question of what could have been. Before Quantic was shrouded in stories of sexual harassment and toxic work culture, it was assumed by many that the studio would eventually be bought by Sony. 
Before work began on Star Wars: Eclipse the team had released PlayStation exclusives Heavy Rain, Beyond: Two Souls, and Detroit: Become Human. So it felt as though perhaps Sony would eventually outright buy them. But in the wake of the negative headlines of the past few years, that no longer looked like it would be the case. 
Now, however, NetEase is seemingly going to look past those stories and buy in. 
Star Wars: Eclipse is in active development with an expected release date of 2027 or 2028.