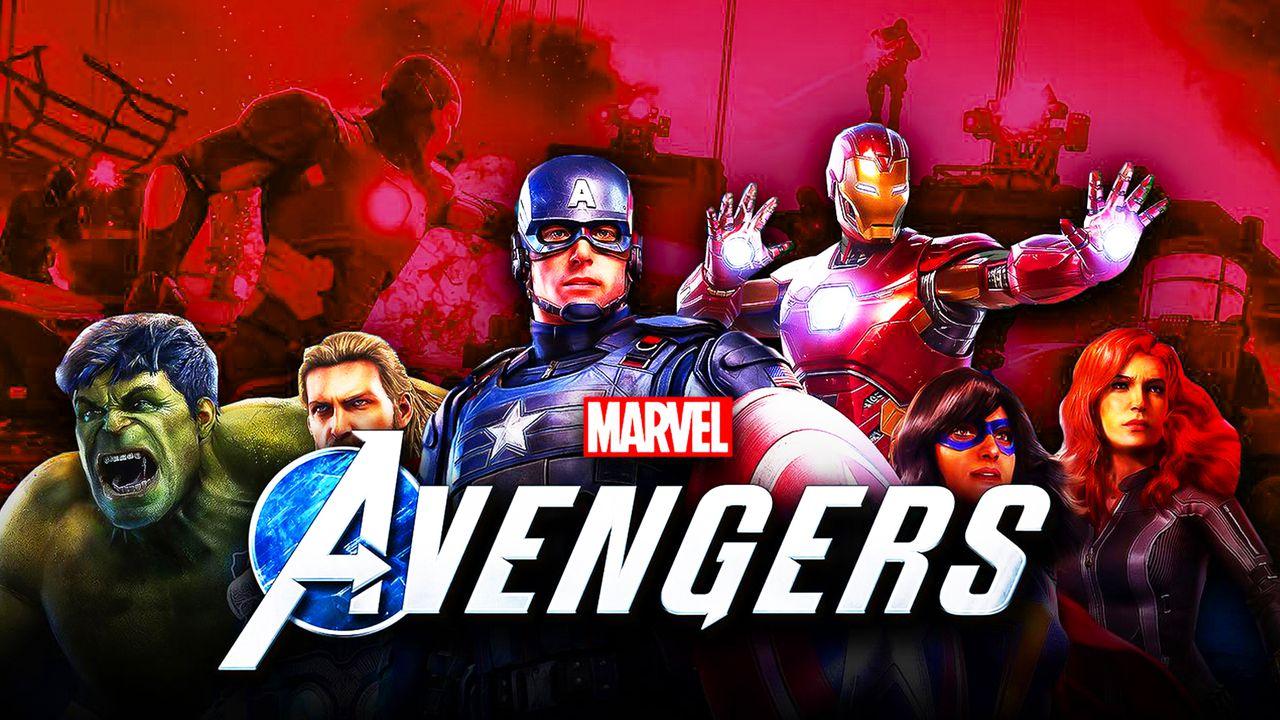 After years of technical hiccups and plenty of fan outcry, Marvel's Avengers even botched the announcement that it would be shutting down. 
The Square Enix and Crystal Dynamics-developed Marvel multiplayer title has been suffering since it hit PlayStation and Xbox back in 2020. 
After the title was met with dismal reviews, technical issues, and a lack of end-game content, the Avengers team has been behind the eight ball, shifting content road maps, adjusting in-game purchases, and doing the best they could to patch the significant number of holes in this leaky ship.  
In the two-and-a-half years since the title has seen plenty of updates including new heroes, and even a Wakandan-themed story expansion, but as a games-as-a-service, it was nowhere near the success it needed to be to continue ongoing support. 
However, after the bumpy road that has been Marvel's Avengers' life, surely the game would have a problem-free send-off for fans...
A Fitting Goodbye for Marvel's Avengers
Crystal Dynamics and Square Enix announced that Marvel's Avengers will be ceasing operation later this year, with no further development planned. 
The post reads that "following Update 2.8 on March 31, 2023" the development team would "no longer add new content or features " to the title:
'After two-and-a-half years and introducing twelve of Earth's Mightiest Heroes, following Update 2.8 on March 31, 2023, we will no longer add new content or features to Marvel's Avengers. All official support for the game will end on September 30, 2023.

Even after official support ceases on September 30, 2023, both single- and multi-player gameplay will continue to be available. See below for more information.'
This comes with a number of gameplay changes as the game ramps down, as well as the "turning off the cosmetics Marketplace," making every "Outfit, Takedown, Emote, and Nameplate" free, while converting any remaining in-game currency balances to resources for players to use.  
The tweet unveiling the news came accompanied by a link to said blog post. However, (in fitting fashion) the site crashed for many, as the Avengers technical team did not anticipate the server load this announcement would cause. 
Of course, this sent fans into a flurry online, with many laughing at the end of the oft-maligned online game. 
On Reddit, JoeVonHoff commented this comedy of errors "sums up the game's run nicely" on the game's subreddit. 
In the same thread, Denirac posted:
"A Final Update on the future of Marvel's Avengers.

"Error 502 Bad Gateway."

Yep. Seems Legit."
But it wasn't all negative, the game's fans have come out to lament the ending of the title as well. Slinky317 on Reddit reminisced "it's been real, it's been fun" before wishing for a Marvel Heroes (a former Marvel-themed action title) to make a comeback:
"Guess they decided to just announce it, since it got leaked.

RIP Avengers. It's been real, it's been fun, but it hasn't been real fun.

Bring back Marvel Heroes."
According to the blog post, support for Marvel's Avengers will end on September 30. 
The End of a Marvel-Sized Mess
The idea of Marvel's Avengers sounds like it should have been a dream come true for fans of Earth's Mightiest Heroes. It was set to be a multiplayer RPG with a constant stream of new heroes and a thrilling campaign story fit pulled straight from the comics. 
However, that was not the case. Since its release, with every step forward the title took two steps back. For every exciting Spider-Man announcement, there was the news that the web-slinger would be coming with no additional story content. 
No matter what Crystal Dynamics and Square Enix did, they kept fumbling the ball.
As for this announcement, there will be some gamers that disappointed by this news. The news that all the skins for the heroes would be made free will surely sting a bit. 
The people that are still there, logging in every day are the most devoted of the fanbase, and now all of their investment was made obsolete. 
It will be a long goodbye though. The game is set to officially be sunsetted this Fall - with the final update coming in March - so gamers who have either lapsed on their Avengers habit or those that never stopped the grind, will have plenty of time to get in there and bid farewell.