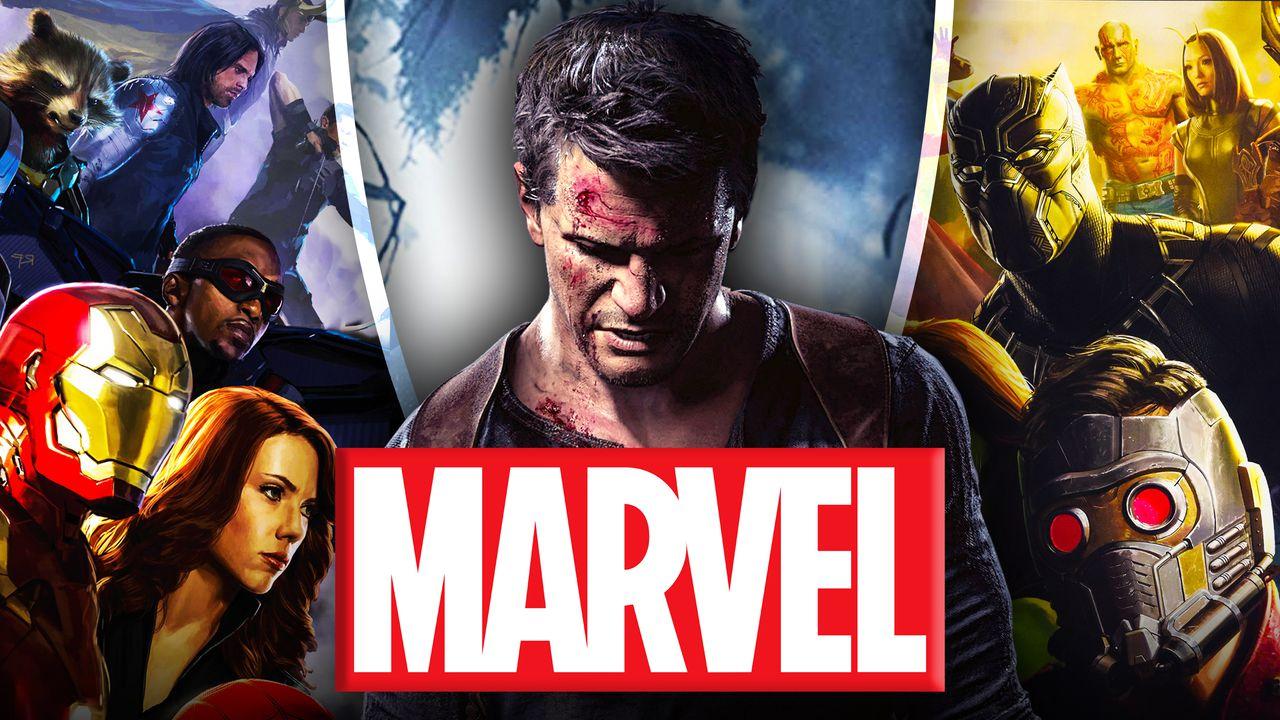 Marvel is experiencing a resurgence in the gaming world as of late. Only a few years ago, Marvel Entertainment only utilized the Marvel brand for cash in free-to-play games, never truly using its library of characters and stories to the fullest.
Then came along Spider-Man on the PS4, and everything started to change. All of a sudden, games such as The Avengers, Guardians of the Galaxy, and Marvel: Midnight Sons were on the horizon.
While not all of these titles have been the subject of critical success, the point remains that the situation has changed; the company has embraced the medium more than it has in a long time.
There are plenty of games even further down the line, with the likes of Spider-Man 2 and Wolverine having had their official reveal only a few months ago.
Now, it looks like fans can look forward to yet another blockbuster Marvel game, this time made by the director for three installments of the critically acclaimed Uncharted series.
Uncharted Director Announces Marvel Game Partnership
Marvel Entertainment announced a partnership with Skydance New Media for a new game, which will be made under its interactive division.
The studio was originally formed by Amy Hennig and Julian Beak in order to create "a groundbreaking convergence of games, film, and television." Hennig's former experience includes the critically acclaimed Uncharted series, alongside many more projects.
In response to the announcement, Hennig praised the Marvel Universe for its "Action, mystery and thrills" and how it "lends itself perfectly to an interactive experience."
"I can't imagine a better partner than Marvel for our first game... The Marvel Universe epitomizes all the action, mystery and thrills of the pulp adventure genre that I adore and lends itself perfectly to an interactive experience. It's an honor to be able to tell an original story with all the humanity, complexity, and humor that makes Marvel characters so enduring and to enable our players to embody these heroes that they love."
Hennig also made a separate announcement on Twitter, saying that "[they're] having a blast working with Marvel Games on our first project:"
"After holding our cards close to the vest for so long, we're excited to finally be able to share the news! We're having a blast working with @MarvelGames on our first project at @Skydance New Media, and can't wait until we can share more. Excelsior!"
The new game at Skydance New Media will be made up of a crew who is an accomplished group of developers "with decades of AAA experience in action and adventure gaming."
What Could Uncharted Director Have in Mind for Marvel?
With such a broad range of possibilities, there's no real way to narrow down what could possibly be in store for fans. One can at least assume it won't be a solo Spider-Man, Wolverine, or Guardians of the Galaxy game––seeing as those are already taken.
The real question is if the game will be focused on one character and/or group or if it will be a larger-scale game with a roster of characters, a la Marvel: Ultimate Alliance or Marvel: Midnight Sons.
What everyone can be sure of, though, is with Hennig's expertise in the narrative field, such as one of the most critically acclaimed games ever in Uncharted 2: Among Thieves, there is no doubt that the upcoming game will be heavily focused on the story.
Skydance's latest game was Walking Dead: Saints and Sinners,  a well-received VR game. Given the interactive element of its name, there's a good chance that this new AAA game could actually end up being VR as well.
Sadly, this announcement is probably a sign of the game only just having begun development. So fans shouldn't expect anything from it for a few more years.
Until then, the smart move is probably to play Guardians of the Galaxy. Critics and fans are eating it right up, and it's the best Marvel gaming kick one may get for a while.