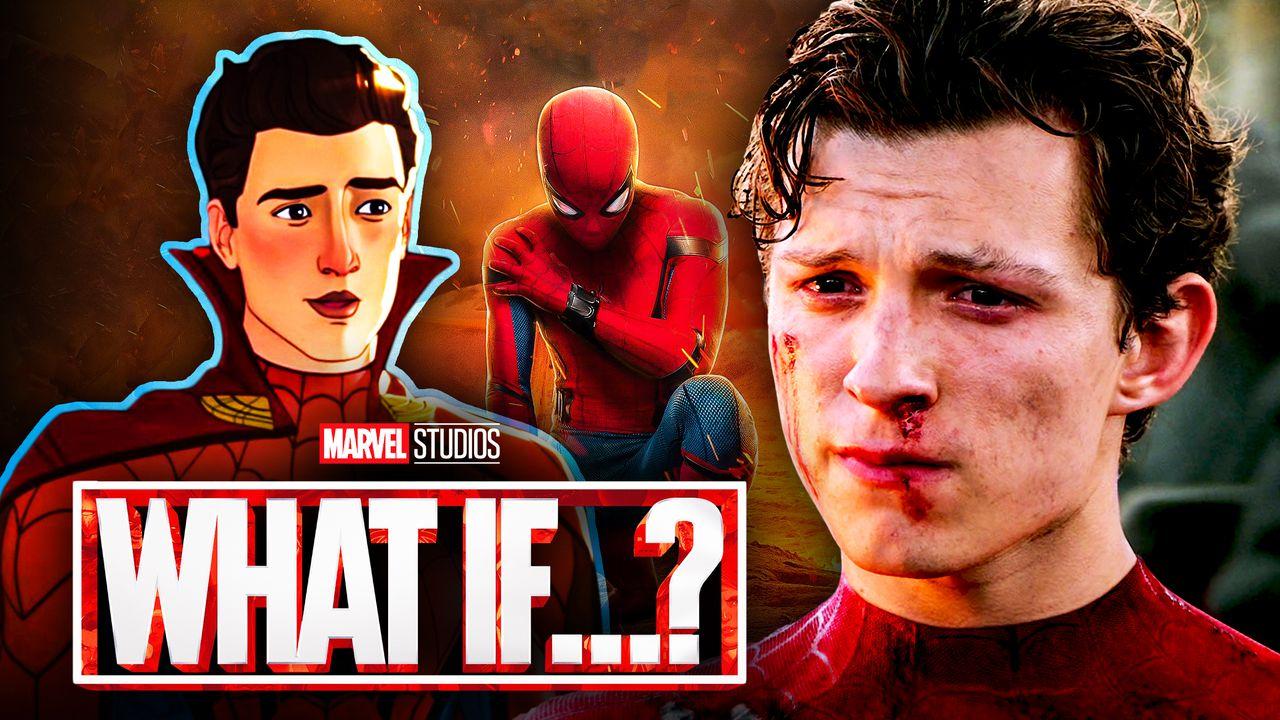 With Marvel Studios' first animated series, there comes a whole new array of challenges and opportunities for the MCU. One of the biggest talking points of What If…? so far is the voice acting, specifically, the voice acting for characters not voiced by the original actor. 
There have been hits and misses on this voice-acting venture across the board. The majority of woes actually come from the original voice actors who seem slightly off in the recording booth, while the replacement voices have actually become a bright spot on the series. 
The interesting challenge for an actor coming in to voice an established, in-universe character is finding the balance between creating something recognizable to keep the continuity but also making it their own when the situation calls for it. 
The crazy thing is that, for some, it is an achievement when the audience does not recognize it was not the original actor voicing the character. This is what Josh Keaton experienced with his role as Steve Rogers in the Captain Carter season premiere. Mick Wingert had a slightly different reception, as people knew that it wasn't Robert Downey Jr. voicing Tony Stark, but the impression was on point. 
The animation allows for the suspension of disbelief, which makes this recasting possible without derailing the show. But despite how big the names Captain America and Iron Man are, the role of Spider-Man is an entirely different beast altogether. 
In the zombie episode of What If…?, actor and musician Hudson Thames was tasked to voice Peter Parker in what turned out to be one of the leading roles in the episode. 
The Challenge of Replacing Tom Holland as Spider-Man
In an exclusive interview with The Direct, Hudson Thames who voiced Peter Parker in What If…?, was asked about how he approached being cast as Tom Holland's iteration of Spider-Man. The actor-singer disclosed that his plan for imitating Tom Holland's Peter changed once he found out how much dialogue he'd be voicing:
"At first, I was definitely trying to sound like Tom [Holland], and then I realized it wasn't going to be a few lines. [I realized] it was going to be me having to find an identity with that character, so I kind of threw that away and did my thing with it. Serendipitously, we sound a bit similar. As I kept going in more and more for more sessions on the episode, I was like, 'Oh, this is an opportunity to live in this character a little bit' and have fun with it."
Thames went on to talk about the research he did for the role in order to capture Tom Holland's "playfulness and energy:"
"I did go through some of the other movies, more to find the playfulness and energy that he brought, because I think it is fantastic. I still haven't talked to the guy (Tom Holland) but we are in all of these Instagram group chats people keep throwing us in together saying, 'you guys gotta hand out!'. But no, we haven't connected and I am sure at one point we will."
Afterwards, the stand-in Spidey expressed his admiration for Holland's Peter Parker, saying it is "young in the best way" bringing a "hopefulness" to the teenage kid in everyone. 
"But I think he is such an awesome Spider-Man and, like you said, it is every kid's dream. And I think his Spider-Man, because there have obviously been so many iterations, is young in the best way. It brings a hopefulness that I think the teenage child actor could say, 'Oh, I could be that guy.'"
Thames had some of the most screen time in a What If…? episode that featured 24 MCU characters. The ending of the zombie adventure sets both Spidey and Thames up to continue this journey and develop this character in Season 2. 
Peter Parker's Great Responsibility
In today's world, there are levels to Spider-Man fandom that do not exist with the majority of comic book characters. Not only is Peter Parker one of the most beloved names in comics, but there has also been a laundry list of actors who have worn the mask, both in live-action and animation. 
Being able to stand out from the rest is a tough task. It is especially tough when considering that Hudson Thames was playing a Variant of the MCU's Peter Parker played by Tom Holland. It was luck that they sound so similar, but the distinction between these voices is there. 
Thames was given some incredibly important lines for Peter Parker in the MCU, starting and ending with the first-named reference to Uncle Ben. Being able to adapt a character while still resembling Tom Holland and delivering such an impactful line is a challenging feat, and Thames was up for the task. 
Moving forward, Thames is ready to continue building his Peter Parker and develop his place in the Spider-Man pantheon. Will that come in Season 2 of What If...?, or will fans hear Thames again before season one wraps up?
Audiences everywhere ask that question as the Marvel Universe ponders the question, what if?