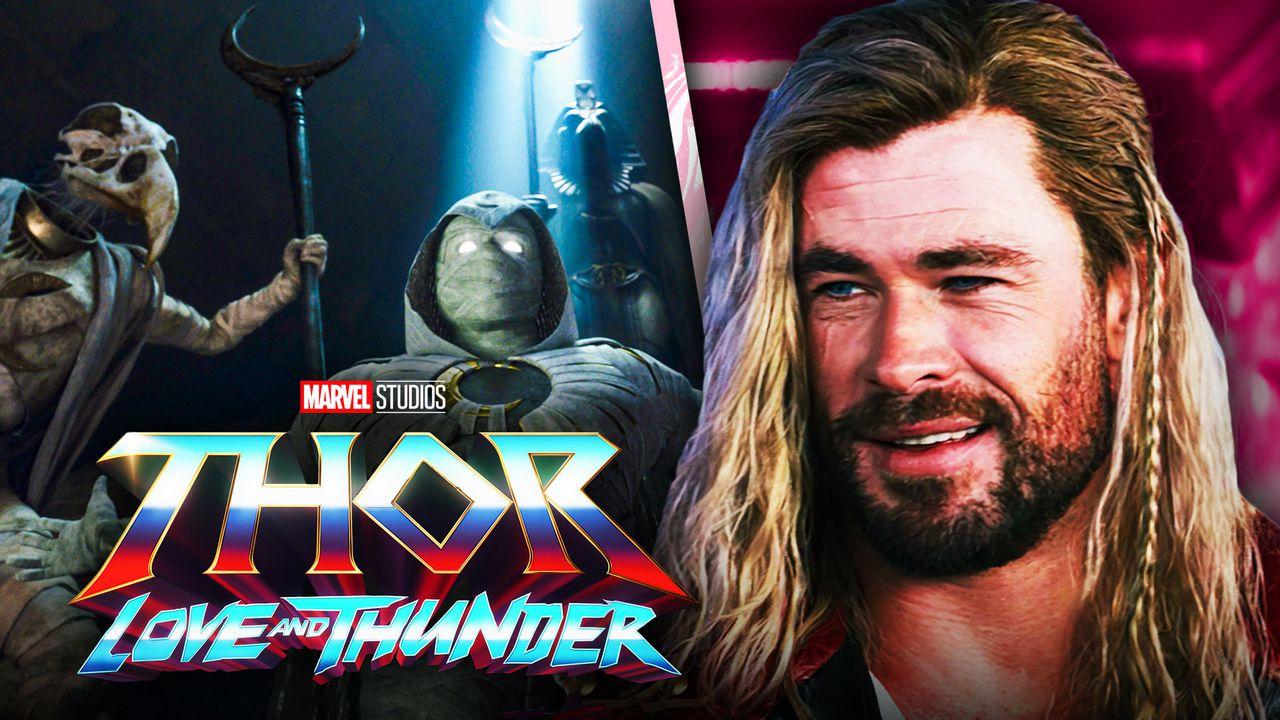 Thor: Love and Thunder released its first trailer recently, and fans are pumped to once again spend time with Chris Hemsworth's God of Thunder. This time around, the former Avenger will be on a quest for peace and self-realization, one that will be interrupted by an insidious villain played by Christian Bale as Marvel Comics villain Gorr the God Butcher.
As much as the project's first full trailer had to show off, sadly, Gorr wasn't even spotted once. But what is his deal anyway? Well, the big bad hates Gods—in fact, he goes around slaughtering them.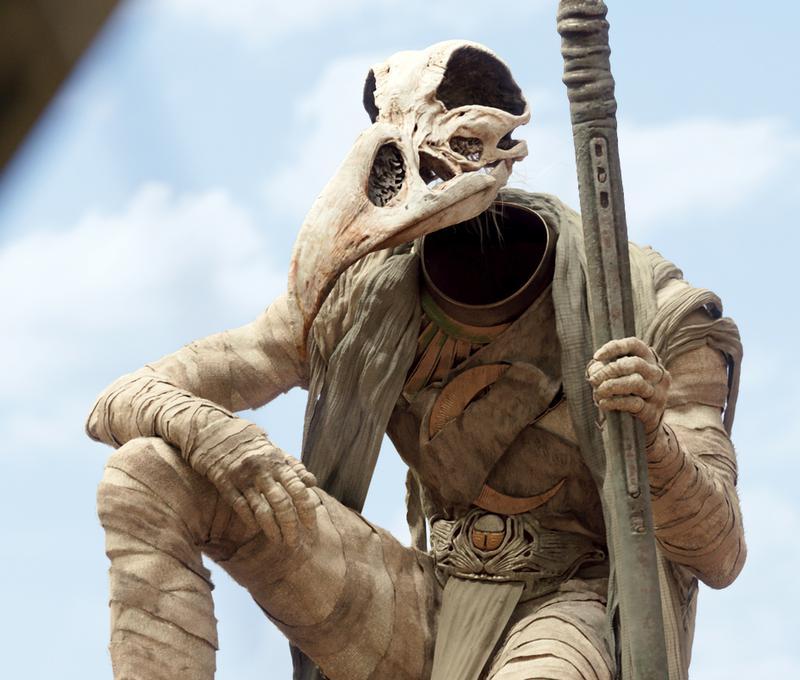 But wait, isn't there a God at the forefront of the MCU right now? Why yes, there is: Khonshu, the Egyptian God of the Moon.
The deity is the being behind Oscar Isaac's titular hero Moon Knight, whose series is currently streaming across the world on Disney+. But is he safe from the wrath of Thor's next bloodthirsty villain? Well, fans may have some clarification on that front.
Will Thor's Gorr Tie In With Moon Knight?
In an exclusive interview, The Direct's Russ Milheim got to sit down with Moon Knight writer Beau DeMayo, where he discussed the possibility of a Thor: Love and Thunder connection to appear in the final two episodes of the series. After all, the villain of the project is a God-slaying machine—could fans see Christian Bale's Gorr come up against Khonshu?
His honest answer? The writer stated that he "[doesn't actually] know what they are doing in [Thor: Love and Thunder]," but he admitted that "[it's a question on [his] mind:"
"You know, I don't know what they are doing in [Thor: Love and Thunder]. My honest answer is 'I don't know'… You do have to wonder. I'm really excited to see it. You know, it's a question on my mind. I'm like curious when I see Thor, like, 'Is there going to be something? Is there not?' That's kind of like—well, that's the thing at Marvel when you're writing for them is that they're very, very creatively collaborative, but you are kind of in your silo, your show."
DeMayo explained that he actually enjoys not knowing all the facts about other Marvel Studios projects, as once he learns knowledge regarding other movies or shows, "[he] can't enjoy that [project] as a fan:"
"What I kind of like about that is, the moment I start knowing how the sausage is made on Thor, or something, I can't enjoy that movie as a fan, you know? And I came out here to write Marvel stuff, honestly. So, I kind of like that I don't know. I'm like trying to avoid spoilers myself [laughs]... It's like the moment you learn how Starbucks coffee is made because you work there, suddenly Starbucks coffee is far less fancy to you."
Khonshu Could Be Safe From Thor's Adversary
It is fascinating how Marvel Studios is successfully able to keep everything so compartmentalized behind the scenes. Granted, with so many projects happening at once, if they didn't, then all of its secrets would likely be out in the open.
Given that Beau DeMayo is a writer for Moon Knight, and he seems to truly not know anything about a connection within the series, fans probably shouldn't expect anything to pop up before the show ends. At the most, maybe an after-credits scene could tease Gorr's arrival. Maybe instead of taking out Khonshu, he slaughters the Ennead—they seem like a disposable lot, after all.
If there's some sort of reference within Taika Waititi's film itself, then based on the Moon Knight writer's response, DeMayo genuinely wouldn't know about that either.
It would make sense for Marvel Studios to offer up at least a minor allusion to the Egyptian Gods during Thor's next adventure. Seeing as the spotlight has never really been on Gods in the MCU, it seems fitting that when it is, they also take note of its just-released Disney+ series centered around one.
Moon Knight is currently streaming on Disney+ worldwide, while Thor: Love and Thunder hits theaters on July 8.