The Marvel Cinematic Universe is currently in the age of transformation as the franchise is set to introduce a new batch of heroes and villains into the mix. The presence of these new characters signals a fresh opportunity for the studio to push for diverse representation, especially now that heroes like Echo and Eternals' Phastos will enter the fray. 
Thor: Love and Thunder star Tessa Thompson teased that Marvel Studios is pushing for more on-screen representation in Phase 4, which would give Marvel more opportunities to bring in characters that would inspire more people globally. 
The same effort can be said for Iman Vellani's upcoming Ms. Marvel series on Disney+. It was reported that the live-action show is embracing more cultural representation by hiring SILA Consulting, a firm that advises on film and television projects. This consulting firm "looks at... productions from the lens of race, gender, class, sexual orientation, religion, mental health, and disability" and "flag(s) potential concerns and provide(s) advice on how to avoid or mitigate risk." 
The representation ordeal was further amplified by the confirmation that Tom Hiddleston's God of Mischief is bisexual, accepting the character's non-binary status from the comics. 
Now, it looks like even more representation is coming to the MCU as evidenced by the latest comments of a head executive. 
MORE LGBTQIA+ REPRESENTATION IS COMING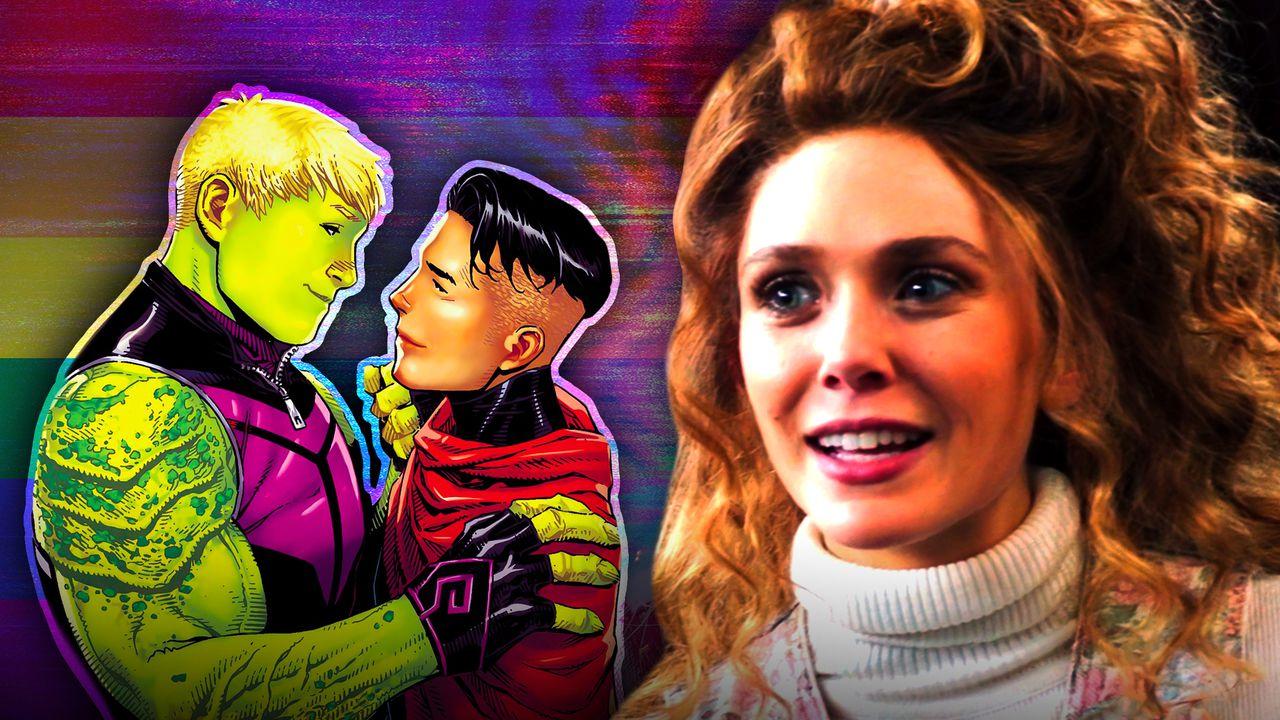 Marvel Studios Executive Vice President of Film Production Victoria Alonso sat down with Variety to talk about the future of LGBTQIA+ representation in the Marvel Cinematic Universe. 
After Tom Hiddleston's Loki confirmed that the God of Mischief is bisexual, Alonso was asked by the outlet if that was a sign of queer things to come for the superhero franchise. The producer admitted that "it takes time," saying that they have "so many stories" that they can tell.  
Alonso then assured that they will "empower those that are" while also confirming that they're not changing anything since they are simply showing the world "who these people are":
"It takes time, we have so many stories that we can tell. We will empower those that are. We're not changing anything. We're just showing the world who these people are, who these characters are."
The executive teased that there will be future projects that she thinks "will be representative of the world of today," promising fans that the studio will do their best to "consistently try to represent":
"There's a lot that we have coming up that I think will be representative of the world of today. We're not going to nail it in the first movie or the second movie or third movie, or the first show or second show, but we will do our best to consistently try to represent."
MCU NEEDS MORE DIVERSITY
Victoria Alonso's comments should solidify the idea that Marvel Studios is embracing more LGBTQIA+ representation in their future projects, and it seems that Loki is just the beginning. In a way, this is a positive step forward, and it's good to know that they are taking their time to assess more stories that would be in line with their vision. 
After Loki, steps are clearly being made to pave the way for more LGBTQIA+ characters to debut in the franchise, and it looks like the earlier promise of Marvel Studios President Kevin Feige paid off. To recap, back in 2018, Feige mentioned in an interview with The Playlist that the MCU already has an LGBTQIA+ character, and there will be room for more when the time comes: 
The Playlist: When are we getting a Gay, Bi, LGBTQ, out character in the MCU?  Is it even in the works?

Kevin Feige: Yes.

The Playlist: That's the answer?

Kevin Feige: Yeah, that's the answer.

The Playlist: It's not someone we've seen yet, I'm guessing?

Kevin Feige: Both.

The Playlist: Both?

Kevin Feige: Both ones you've seen and ones you haven't seen.
Phase 4 already delivered on that promise, and it's safe to say that more characters will soon take the spotlight under the representation banner. The post-Infinity Saga chapter of the MCU is poised to inspire many inclusive communities, and there's a good chance that the trend will continue beyond this chapter of the franchise's slate of projects.
Many would agree that it's high time for a successful franchise like the MCU to embrace this kind of direction. It will be interesting to see how Marvel adapts these characters on both the big and small screen, but Alonso's promise that they will do so consistently should alleviate any potential worries from fans.