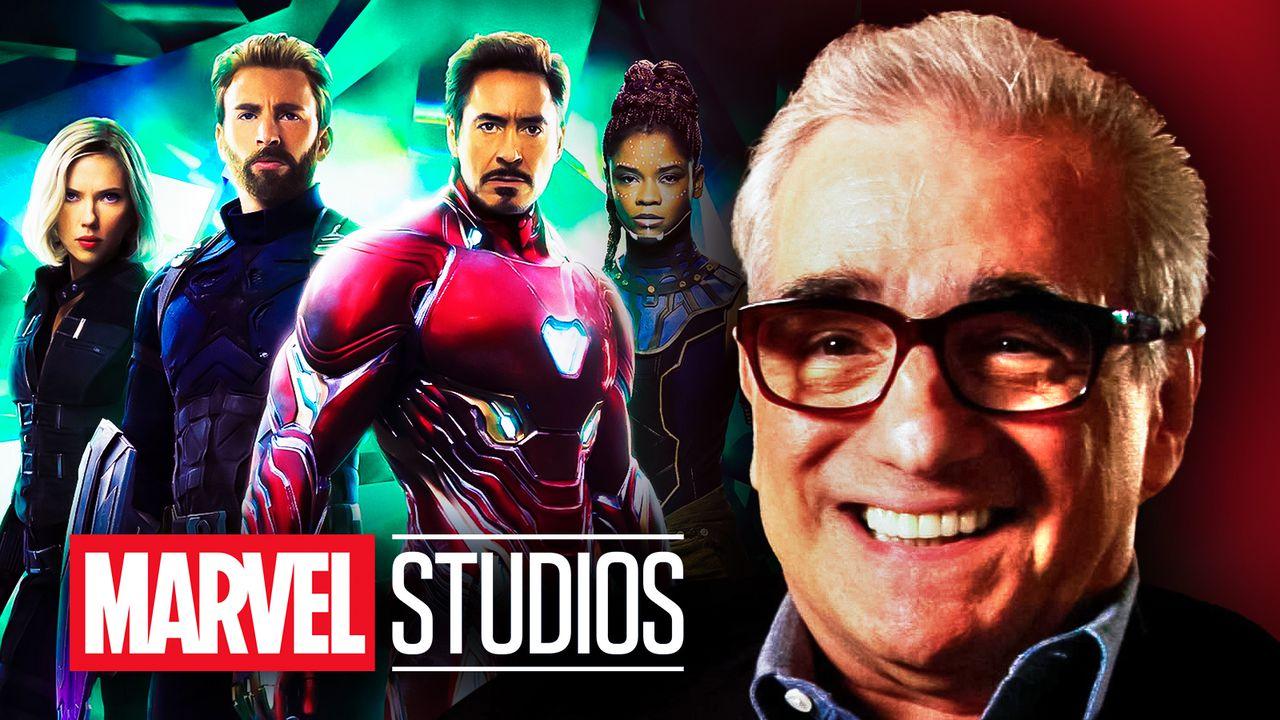 One Marvel executive is defending the MCU after Martin Scorsese's recent criticism of the franchise. 
The legendary filmmaker has not been quiet when it comes to his thoughts on comic book moviemaking. Back in 2019, the Goodfellas and Taxi Driver director first made headlines by comparing superhero films to "theme parks" rather than "cinema of human beings trying to convey emotional, psychological experiences" (via Variety). 
This caused names like Spider-Man actor Tom Holland and now-DC-Studios-co-CEO James Gunn to push back and defend the genre. 
Scorsese has drawn the ire of comic book fans yet again after he reiterated these sentiments, calling comic book movies a "danger" to the medium of film in an interview with GQ.
Marvel Executive Speak Out About Martin Scorsese
Marvel executive and Loki producer Kevin Wright recently defended the MCU following controversial comments from filmmaker Martin Scorsese. 
In response to Scorsese's critiques of the genre, Wright told Geeks of Color these projects (including Loki) are "built with a lot of love and care" and "[he] would challenge anyone watching to say that [this show] is not cinematic:"
"['Loki'] is being built with a lot of love and care, and an eye for the cinematic. Any of these shows, any of these movies, anything in this world is about making a character focused story that audiences can connect with. I would challenge anyone watching to say that [this show] is not cinematic, and it's not built with the highest craftsmanship and care."
He continued, "People just want to see good stories" whether they are superhero movies or small indie films:
"Frankly, people just want to see good stories. If you build something beautiful, [the audience is] going to enjoy it, whether it's a show like this, or an indie film."
This comes after Scorsese referred to comic book fare as a "danger" to culture:
"The danger there is what it's doing to our culture. Because there are going to be generations now that think movies are only those—that's what movies are."
The legendary director also issued a call to action, telling creative filmmakers to "fight back stronger" and "reinvent" the medium:
"They already think that. Which means that we have to then fight back stronger. And it's got to come from the grassroots level. It's gotta come from the filmmakers themselves. And you'll have, you know, the Safdie brothers, and you'll have Chris Nolan, you know what I mean? And hit 'em from all sides. Hit 'em from all sides, and don't give up. Let's see what you got. Go out there and do it. Go reinvent. Don't complain about it. But it's true, because we've got to save cinema. I do think that the manufactured content isn't really cinema."
He also referred to the genre as "manufactured content," remarking, "It's almost like AI making a film:"
"No, I don't want to say it. But what I mean is that, it's manufactured content. It's almost like AI making a film. And that doesn't mean that you don't have incredible directors and special effects people doing beautiful artwork. But what does it mean? What do these films, what will it give you? Aside from a kind of consummation of something and then eliminating it from your mind, your whole body, you know? So what is it giving you?"
Why Does the MCU Keep Getting Attacked?
These latest comments from Martin Scorsese (and subsequent defenses like the one by Kevin Wright) have become commonplace over the past couple of years. 
Dune director Denis Villeneuve called Marvel movies "cut and paste" and made by "zombies," which names like Doctor Strange director Scott Derrickson clapped back against. 
Even Marvel Studios president Kevin Feige has had to speak up on the subject, calling Scorsese's original "not cinema" comments "unfortunate" (per The Hollywood Reporter):
"I think that's not true. I think it's unfortunate. I think myself and everyone who works on these movies loves cinema, loves movies, loves going to the movies, loves to watch a communal experience in a movie theater full of people."
These prestige filmmakers seem to have taken issue with Marvel movies being the predominant form of the medium (at least from a financial standpoint). 
It has always been fun to pick apart the cool kid on the block, and this is no exception. 
While Scorsese and these detractors' arguments may have some elements of validity, it does come off a little whiney. 
If anything these comments should push the powers that be at Marvel Studios to try and prove them wrong. If the likes of Scorsese don't see the genre as a valid form of filmmaking, make something so great even they cannot deny its merit. 
New episodes of Loki Season 2 come to Disney+ every Thursday at 9 p.m. ET.
---
Klein Felt is a Senior Editor at The Direct. Joining the website back in 2020, he helped jumpstart video game content on The Direct. Klein plays a vital role as a part of the site's content team, demonstrating expertise in all things PlayStation, Marvel, and the greater entertainment industry.