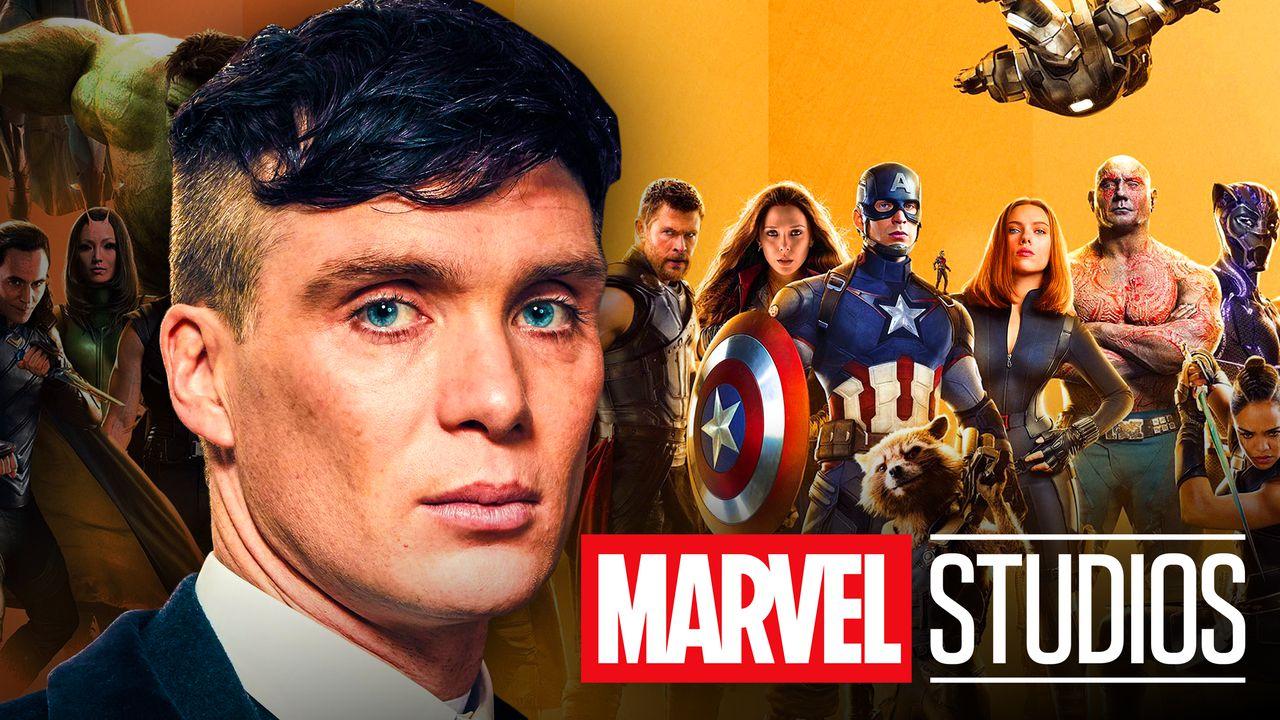 Following the release of Oppenheimer, Cillian Murphy gave a brutally honest response to fan casting of him as a major Marvel villain.
Long before the days of Oppenheimer and Peaky Blinders, Cillian Murphy took a dive into the superhero genre as the villain Jonathan Crane, aka Scarecrow, in all three movies in Christopher Nolan's Dark Knight trilogy opposite Christian Bale.
Since the actor's rise to stardom, Murphy has become roped into the game of comic book fan casting, most notably for the role of Doctor Doom in the MCU.
Cillian Murphy Talks Modern Superhero Movies
During an interview with Josh Horowitz on the Happy Sad Confused podcast, Oppenheimer star Cillian Murphy responded to questions of whether he would ever take on another comic book role, particularly addressing fan casting of him as the MCU's new Doctor Doom.
Horowitz questioned whether Murphy would ever take on another comic book role or if he feels he has already satiated that craving through his role as Jonathan Crane, aka Scarecrow, in Christopher Nolan's Dark Knight trilogy.
The Peaky Blinders lead noted how "if someone sends a script" he will read it as "it's always about the script:"
"Yeah, I think you've answered the question. Yeah, I mean, I'm always… It's always about the script. So, I'll read… If someone sends a script, I'll read it. And you never know what turns up." 
He added how the "unpredictable and wild" nature of the movie business is "what [he loves]" about it:
"That's what I love about this business. I had no inclination or no idea that that [Christopher Nolan] was going to call me about all of this with. It just happens and that's that's the kind of the beauty of this business. It's so unpredictable and wild."
Cillian Murphy has previously been more critical of the superhero genre since the Dark Knight trilogy, as, during an interview with Vulture in 2016, he suggested they may have "exhausted" all the source material:
"Have they exhausted every single comic book ever? I don't know where they're coming from anymore."
The actor explained how it was a "different time" when he worked on 2005's Batman Begins, praising that trilogy as "so grounded in a relatable reality:"
"It was a different time back when we made Batman Begins. I think that Chris [Nolan] has to take credit for making that trilogy of films. I think they're so grounded in a relatable reality."
He added how the trilogy completely omitted superpowers and took a realistic angle, which is part of "what [he] loved about them:"
"Nobody in those films ever had a superpower. Do you know what I mean? It's a slightly heightened level of storytelling, where New York is Gotham, and no one did anything magical. Batman in his movies just did a lot of pushups and was, like, British. So that's what I loved about them."
While Murphy stated his "kids love Marvel movies," he was clear he actually doesn't take part in the phenomenon himself:
"My kids love the Marvel movies, but I don't know. I don't watch them."
Will Cillian Murphy Ever Join the MCU?
Marvel Studios has recently taken strides to select actors who share a background with the actor they will bring to life. This has been reflected in Fantastic Four casting rumors which claim Ben Grimm's Thing will be played by a Jewish actor to reflect the character's background in the comics.
If the studio is looking to take the same direction in casting Doctor Doom, Murphy may be out of the running as the Latverian ruler is Romani in the comics. As the actor certainly doesn't come from that descent, as he hails from Ireland, he may not be on Marvel's radar for the role, no matter how well he could pull it off.
With regard to whether Murphy would be willing to join the MCU in general, it appears that will require a very strong script, and therefore a powerhouse filmmaking team behind the movie. Then again, nobody expected Christian Bale to join Thor: Love and Thunder as Gorr, so anything could happen.
The actor could also instead find a place in a new role over at James Gunn's DC Studios, making his big return to the blue brand, many years after his last collaboration with the company for 2012's The Dark Knight Rises.
Murphy's latest movie, Oppenheimer, is playing now in theaters.