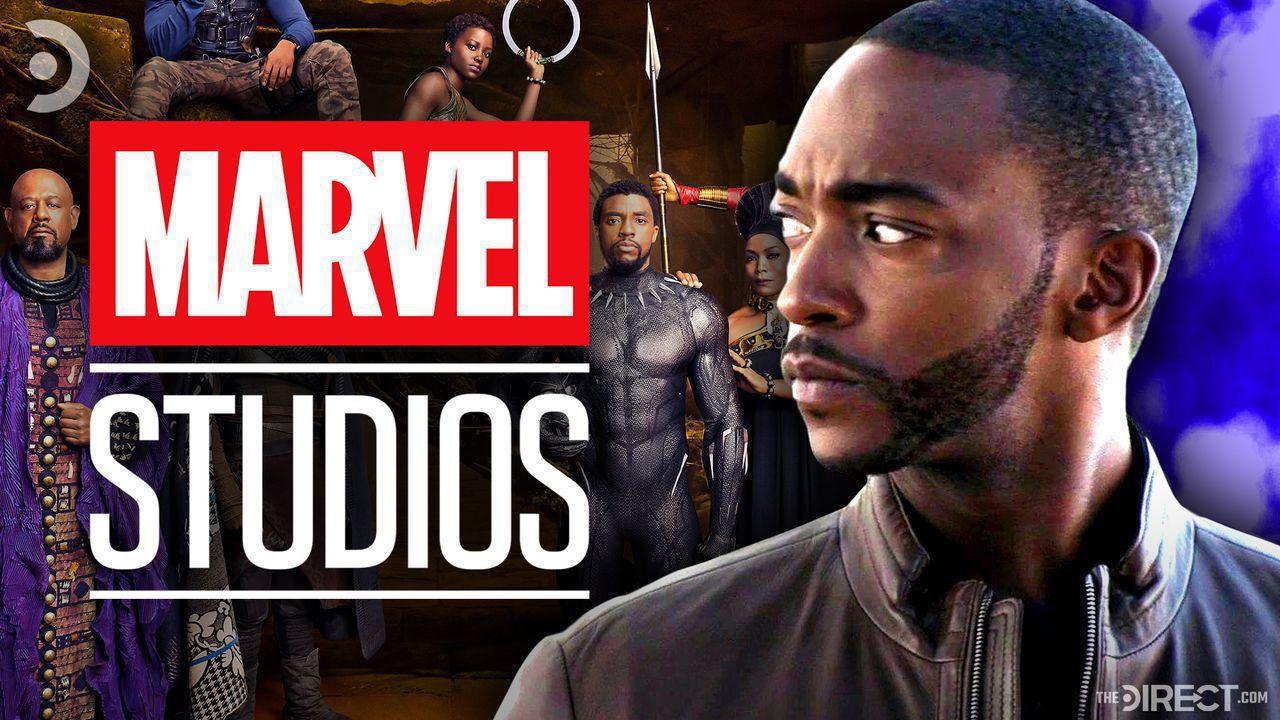 Even though fans' return to the MCU has been put on hold, or more accurately has been "delayed indefinitely," Marvel news and developments continue to trickle as of late. While an MCU return in the near future via theaters may be wishful thinking, there are still Marvel Disney+ shows on the horizon, including The Falcon and the Winter Soldier.
While the show's release date is still up in the air, the Disney+ show has also made headlines through its titular star. Anthony Mackie recently called out Marvel Studios for its lack of diversity behind the camera, a sentiment that was supported by Avengers: Endgame directors Anthony and Joe Russo . In a recent interview, Mackie discussed in further detail his previous comments, along with his transition in becoming Captain America.
NEWS
In an interview with Fatherly.com , Falcon star Anthony Mackie further elaborated on his previous comments about Marvel Studios' lack of diversity, and why he spoke out initially:
You recently put Marvel on blast for not having enough people of color working on their films. What prompted you to speak out?

I'll say this: I don't think what's happening is a racism problem. I think it's an unawareness problem. With Marvel, I really think with most companies, they feel like they're doing what they should be doing. In no way, shape, or form, is it enough. My big thing is, put your money where your mouth is. You can't cast a Black dude as one of your main superheroes and not expect him to have that conversation. It's just in my DNA to have that conversation. It's a huge opportunity for me to be part of the Marvel universe so it's my job to make sure the Marvel universe is as good as it can be.
Anyone who's big in our industry, if they have a party at their house, their party is 98 percent white. If you go to their office and their office is 98 percent white, that reflects their reality.
Mackie also provided his thoughts on becoming Captain America and being handed the iconic shield:
Switching lanes now, how did it feel to be handed the Captain America shield?


It was humbling, just simply because of my background and where I came from. It's even more humbling considering where we are as a country. Marvel has done a lot as far as actors in front of the camera. Having Captain America pass the shield to a Black guy. Every studio has to do more about ushering more people into the business.
WHAT THIS MEANS
Anthony Mackie is shedding light on one of the main focal points regarding racial inequality: that we can all do better. The entertainment industry has the capability to further diversity and Marvel Studios is no exception.
The MCU has made strides with diversity with past films like Black Panther and Captain Marvel as well as future films like The Eternals and Shang-Chi and the Legend of the Ten Rings . But the work can't and won't stop there.
Marvel Comics' history was built on themes of inclusiveness, and it's a positive sign to see stars like Anthony Mackie keeping Marvel Studios honest in remembering this when adapting its characters because we've seen that the impact can be great. The fact that we are seeing a Black character hold the mantle of Captain America is significant, and it can't be overlooked either, as Mackie noted what Marvel Studios has done for its actors.
It is continued progress in the right direction, but the finish line hasn't been reached. Going forward, it's key for household names like Anthony Mackie to remind us, and the studios themselves, of this fact.