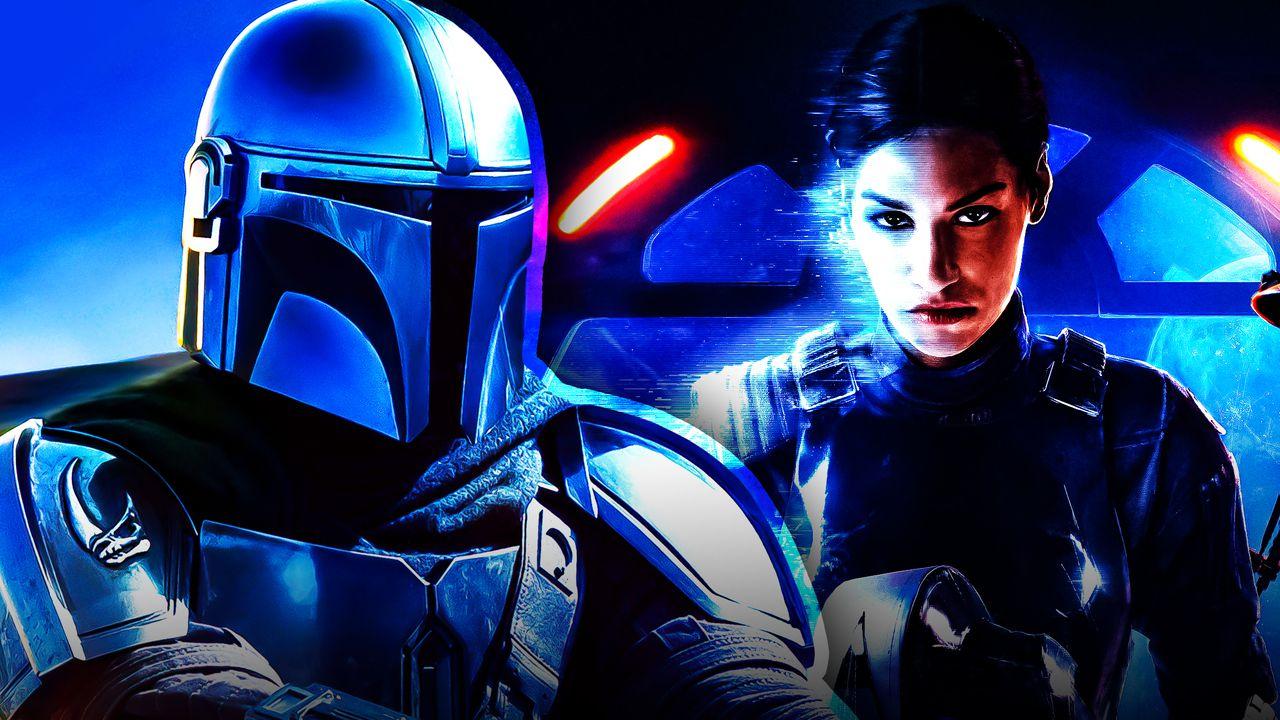 Star Wars video games entered a whole new era last month when it was announced that Lucasfilm Games had become the "official identity" for all gaming titles from Lucasfilm.
While Electronic Arts later confirmed that they would continue to develop games under the Star Wars banner , the ending of the exclusivity deal was hugely significant. It was then revealed that Lucasfilm Games had teamed up with Ubisoft to create an open-world Star Wars title, the first time a non-EA company had developed anything within the franchise since 2012.
Huge news was later revealed when it was rumored that an unnamed studio had begun work on a New Knights of the Old Republic video game , a return to the much-loved trilogy developed by BioWare.
A series of recent tweets from actors who worked on Star Wars Battlefront 2 hinted towards the possibility of a sequel in the future, with the Inferno Squad potentially set for more adventures throughout the galaxy. Since then, information surrounding the game has found hard to come by, but a thread on Twitter may have hinted towards the future of the squad's Commanding Officer.
VERSIO'S WHEREABOUTS DURING THE MANDALORIAN
In a thread on Twitter , Mitch Dyer, writer for Star Wars Battlefront 2 and Star Wars: Squadrons, revealed some information on the current status of Iden Versio, the main character within Battlefront 2' s campaign.
Janina Gavankar, the actress who portrays Versio within the games, sparked the conversation by replying to a fan who asked for the whereabouts of her character during the events of The Mandalorian.
. @MitchyD @waltdwilliams Wanna let'm know? https://t.co/P3KPWzn1Au
Dyer then responded to Gavankar's tweet, giving fans a full update of Versio's current status, including stating that she would be " Ready for more stories: "
During the timeline of Mandalorian, Iden Versio is... A former rebel ✅ Ex-special forces ✅ A war hero ✅ Married ✅ Friends with Shriv ✅ About to be a mother ✅ Ready for more stories ✅ For those who are curious what she might be up to. I know I am. 💞 https://t.co/9onj1Y5q9U
VERSIO IN THE MANDALORIAN ?
These tweets point to a number of different directions for Iden Versio, none of which we can pin down at this point.
The obvious and easiest continuation of the character's story would be a sequel to Battlefront 2, in which we saw Versio die in her daughter's arms as the Retribution came out of hyperspace into the Battle of Starkiller Base. This would of course mean the campaign taking place earlier on in Versio's life, something EA may choose to explore with the sequel.
It could be possible that Electronic Arts is working on a separate game, however, focusing solely on the story of the Inferno Squad. With the Battlefront series mainly focused on the multiplayer aspects, EA may choose to use their rumored small-scale shooter to showcase more of Versio's story, shining more light on the Commander. The game looks to be on a similar scale to the recently released Star Wars: Squadrons , giving Gavankar's character the chance to steal the spotlight.
Most excitingly though is the mention on The Mandalorian. While Versio isn't mentioned throughout either season of the hit Disney+ show, a scene in Season two involving Migs Mayfeld and Din Djarin brings a mention of Operation Cinder, a key plot point for the campaign of Battlefront 2. Fans have seen characters from The Clone Wars series cross over to the show, so there's always a possibility we may see a number of the game's characters make an appearance in Season three. Interestingly, Versio is mentioned within Star Wars: Episode IV A New Hope , however, only as a Starfighter.
When Versio eventually shows up, it promises to be an exciting next-step for the character, whether that be within a future video game or series. A revisit to the collaboration between Dyer and Gavankar seems the most likely, but things can change quickly these days, so fans will be keen to see what's next.