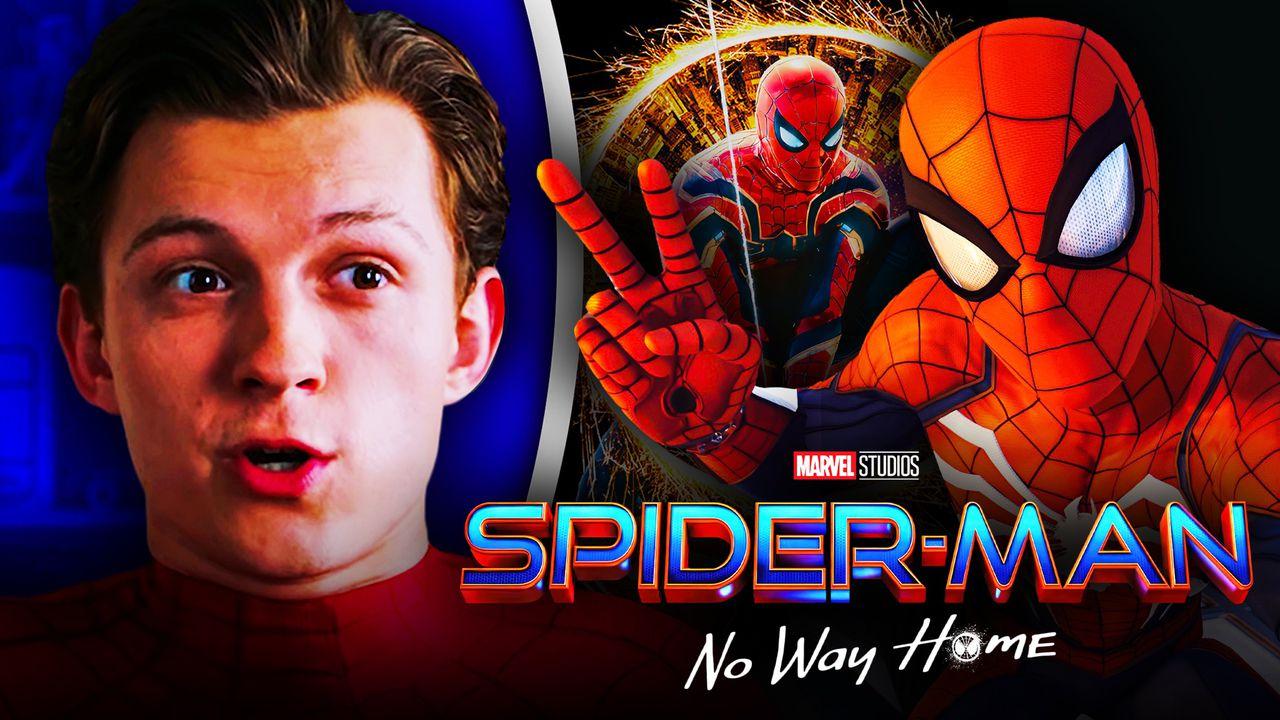 Spider-Man is one of the most famous superheroes of all time; not only that, but the web-slinger is talked about almost non-stop. His introduction into the MCU was one of the biggest moments in the last decade, and has since spawned three solo films which have never failed to top the trending charts––just look at Tom Holland's Spider-Man: No Way Home for a timely example.
It's not just the MCU projects that give Spidey the spotlight. There's also the critically praised animated adventure Into The Spider-Verse, which many fans claim to be one of his best stories to date.
Then there's Insomniac's Spider-Man on the PlaySation 4 (and 5). The Sony exclusive title was a hit, and became one of the most beloved superhero games in recent memory.
It seems that even No Way Home's leading star Tom Holland has heard of the game, as it apparently influenced certain aspects of the upcoming movie.
Spider-Man Game Influenced No Way Home
In an interview with Extraordinerd, the topic of Insomniac's recent Spider-Man game came up.
Spider-Man: No Way Home star Tom Holland himself actually played the game, saying that he "absolutely loved it," while also teasing that there was "one move that Spider-Man does in the game" that audiences should look out for in the film:
"I have played the video game. I absolutely loved it. Sony were, obviously very generous, we work for Sony, they sent us a PS5 while we were shooting Spider-Man [No Way Home], and I would play it when we were at home. I loved it, I think the game's amazing. It's so fun, the swinging around the city is so well done... there's actually one move that Spider-Man does in the game that we took and he does in the film. It's really cool."
Spider-Man, the Synergistic Superhero
It's great to see that No Way Home star Tom Holland has been enjoying Spider-Man just as much as the rest of the world. It's even better to know that the filmmakers are borrowing some of the moveset from the game.
Ironically, the game also deals with the Sinister Six––which is basically what the next MCU Spidey flick is dealing with too. So, while there's supposedly only one move stolen, there's plenty of options as to what it could be.
Hopefully, it's something iconic in terms of how the webslinger fights one of the many villains showing up in No Way Home; faces such as Green Goblin, Doc Ock, or Electro.
The game just recently had suits from the upcoming MCU installment added as playable outfits for Spider-Man: Remastered on the PS5. So now fans can swing around the city in these new duds while they wait for the film's inevitable December 17 release date to finally arrive.
LATEST NEWS
TRENDING