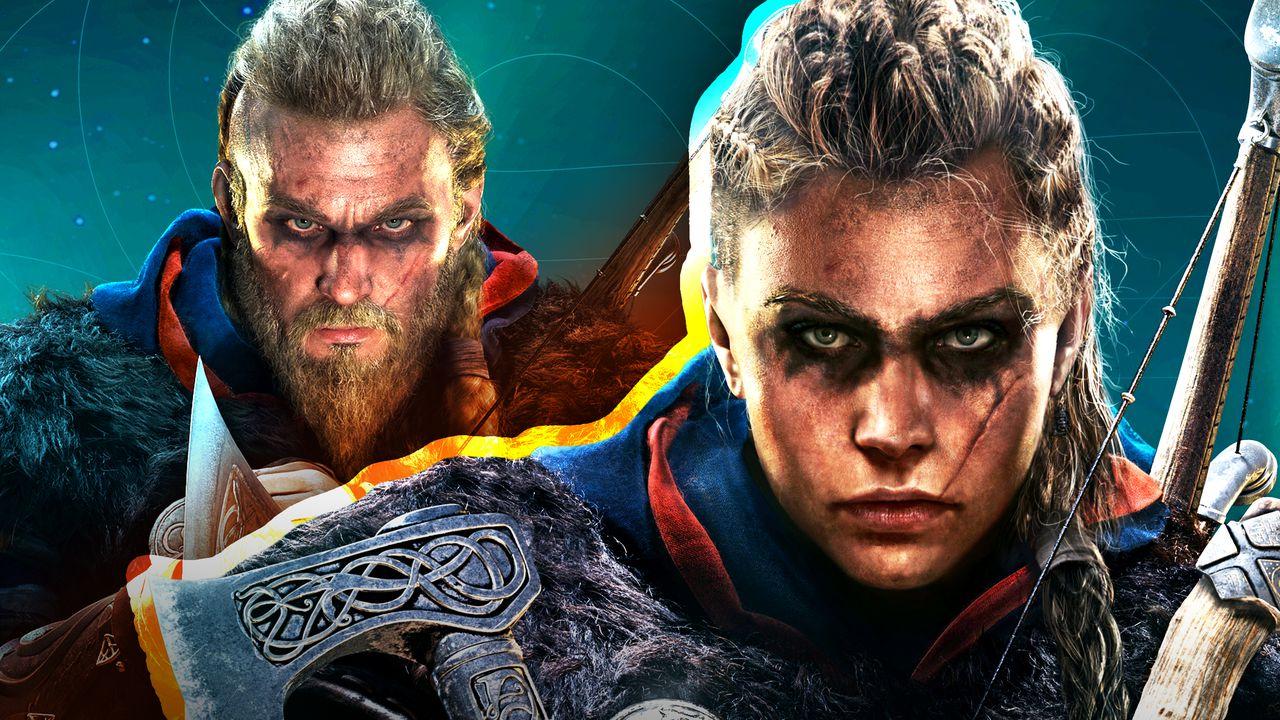 Assassin's Creed Valhalla is the latest in the long list of Assassin's Creed games from Ubisoft, and it's understandable that expectations are sky-high for the upcoming installment. Assassin's Creed Valhalla is expected to provide a unique gaming experience to both longtime and casual fans of the franchise since the game's setting will shift into the time of Vikings in 873 A.D .
Assassin's Creed Valhalla will be one of the first offerings for the next-gen consoles: Xbox Series X and PlayStation 5. Given that, the gameplay of Valhalla is a must-see affair for gamers everywhere, and last July's Ubisoft Forward clearly didn't disappoint by providing fans with a closer look at the game's combat mechanics and the confirmed return of a popular Assassin's Creed skill called social stealth .
From that point on, several teases about Valhalla made its way online, further hyping up the release of the next-gen title. From hints about the game's full map and story to an unlikely cameo from LA Dodger's very own Cody Bellinger, there was no shortage of teases to boost fan excitement about Valhalla .
With the review embargo being lifted, here's what the critics are saying about the much-anticipated game ahead of its release.
"Despite its strong connection to past games, Assassin's Creed Valhalla is more than capable of standing on its own. It takes a little while to build momentum, but when it hits its stride, Valhalla is a confident Assassin's Creed title that takes a few narrative risks which, as a whole, pay off."-  Jordan Ramée
IGN - 8/10
"Valhalla's vast interpretation of The Dark Ages of Britain is massive, and when coupled with a significant portion of Norway, Assassin's Creed Valhalla presents a staggeringly large playground through which you ply your trade. And no matter where you are, it's absolutely stunning." - Brandin Tyrrel
"Valhalla's open-world content is deliberate and purposeful; apart from an overabundance of collectibles, nothing feels like unnecessary padding. Special world events called "mysteries" are the best example of this approach, replacing traditional sidequests. Mysteries aren't generic objectives like "kill the bandits" or "loot the chest." Instead, they are authored scenarios that may present specific challenges or simply tell funny stories."- Joe Juba
"What really makes Assassin's Creed Valhalla stand out from the pack is how well they implement Norse culture and mythology into not only the story but the world itself. At points, there will be feuds with other clans, or even inside your own."- Cameron Hawkins
"What really stands out to me, though, is how much better Valhalla is at telling an engaging story that twists and turns according to my decisions. In Odyssey, my choices sometimes felt arbitrary or confusing, but Valhalla does a great job of introducing characters, concepts, and themes, and then forcing me to decide how Eivor, the main character, relates to them."- Steven Messner
"Stronger, bolder, and with a welcome reintroduction of the best bits of the older games, Valhalla is a roaring bloodied success with a true heart."- Louise Blain
"It is a Viking saga which does at times struggle a little in reaching its destiny, and in its efforts to evolve the series has made some sacrifices to tell a stronger overall story. But it wins through, in the end quite easily, as it continues the Assassin's Creed saga for a new generation."- Tom Phillips
"Assassin's Creed Valhalla can't sustain its own open world and doesn't have a story worth caring about, but Eivor's broad shoulders do just about enough to carry the latest Viking-inspired chapter in the veteran series. Other open-world games deliver the tried and tested formula better, but Valhalla offers an enjoyable experience buoyed by the smaller adventures you have along the way."- Stacey Henley
"If Vikings aren't quite convincing as shadowy assassins, then, they're an excellent fit for this open-world formula. Their thirst for big adventure and heroic tales is the perfect expression of the genre. And charging free around the English countryside axing up Saxons then nicking their gold is surely what games like this were made for."- Jon Bailes
"As the first proper next-gen title we have played on our Xbox Series X, Valhalla is a brilliant game to enter life on the new console, with a graphical boost to blow away the cobwebs that have plagued the series for a while."- Owen Gough
"Assassins Creed Valhalla is hugely enjoyable entry to the series, offering an enthralling Viking RPG experience with super-satisfying combat and exploration of medieval England. However, as a consequence the series has drifted away from its stealth roots, giving the Creed series an identity crisis."- Ryan Jones
'Valhalla's most intriguing story is one about faith, honor, and family, but it's buried inside this massive, massive world stuffed with combat and side quests. That balance is not always ideal, but I'm glad, at least, that it forces me to spend more time seeking out interesting things in the game's world."- Nicole Carpenter
"After over 60+ hours of playing Assassin's Creed: Valhalla, I was surprised by how well it was able to innovate while bringing back classic elements, like social stealth and settlement development. I wish there was a bit more sneaky-sneaky action here, but was glad to at least see an increase from recent games. Valhalla also does a good job portraying the Vikings as deadly invaders and lost settlers looking for a new life."- Zack Zwiezen
"Where AC Origins introduced RPG mechanics and AC Odyssey took a leap of faith in pushing forward, Assassin's Creed Valhalla brings back the general feeling of being an Assassin from the core action-adventure titles. Indeed, by emphasizing the adventure and exploration components of the franchise, Assassin's Creed Valhalla may just be the most true-to-form release in many years."- Joshua Duckworth
"Assassin's Creed Valhalla was a risk. Not really because it took Vikings as its subject matter — people love Vikings, to the extent that loads of folks are a bit sick of Norse stuff at this point. It was a risk because it compounded the ideals of Assassin's Creed's origins and Assassin's Creed Origins. Fortunately, it turns out that the best game in this series is the one that's drawn from pretty much everything that came before it, in order to carve out its own unique identity based on the absolute best bits of its many, many predecessors."- Cian Maher
"Assassin's Creed Valhalla is an expansive and enjoyable entry in the long-running series, albeit with struggles to match its scope with quality."- Rob Gordon
Based on the reviews above, it's clear that the buzz around Assassin's Creed Valhalla is very positive, and this should bode well for gamers who are eager to play the game during launch. Although Valhalla didn't receive perfect review scores, the slew of positive feedback from critics should still serve as a major step in building more hype surrounding the game .
The critics are mainly praising the open-world facet of Valhalla , describing how the game's setting presents an opportunity to let players immerse themselves within the realm of the Viking age. While there were some previous concerns regarding the game's shorter story when compared to its predecessor ( Assassin's Creed Odyssey ), it seems that the risk of introducing a Norse-based setting combined with impressive combat mechanics paid off, and these aspects will no doubt remain front and center for players to watch out for moving forward.
Just like other games, Valhalla is no stranger to glitches and bugs, and critics clearly pointed those out in their reviews. Still, Ubisoft will likely address these issues down the line, and this doesn't change the fact that Valhalla received an overwhelmingly positive response across the board.
All things considered, it appears that Assassin's Creed Valhalla is a major building block in what promises to be an interesting generation of console gaming.
---