CD PROJEKT, the company behind The Witcher series and Cyberpunk 2077 , has been under fire since its mishandling of Cyberpunk 2077 's launch on base PlayStation 4 and Xbox One consoles.
The company set unrealistic deadlines for its developers , who were livid to release the game in such a broken state .
Despite the massive missteps, CD PROJEKT plans to continually update the game. Based on its announcements today, it looks like the studio is ramping up development on other projects as well.
EXPANDING THE WITCHER AND CYBERPUNK BRANDS
In a video published today, CD PROJEKT announced several strategy changes it plans to adopt for its major franchises.
Starting next year, CD PROJEKT will work on multiple projects and expansions for its games at the same time, and that "future marketing campaigns will be much shorter, with promotional content released closer to the actual release of the given game."
CD PROJEKT also released a roadmap for its 2021 content, which detailed more patches, free DLC, and a next gen update for Cyberpunk 2077 .
The roadmap also lays out updates for The Witcher franchise, which includes a next gen update for The Witcher 3 , more development of GWENT , and the mobile game The Witcher: Monster Slayer .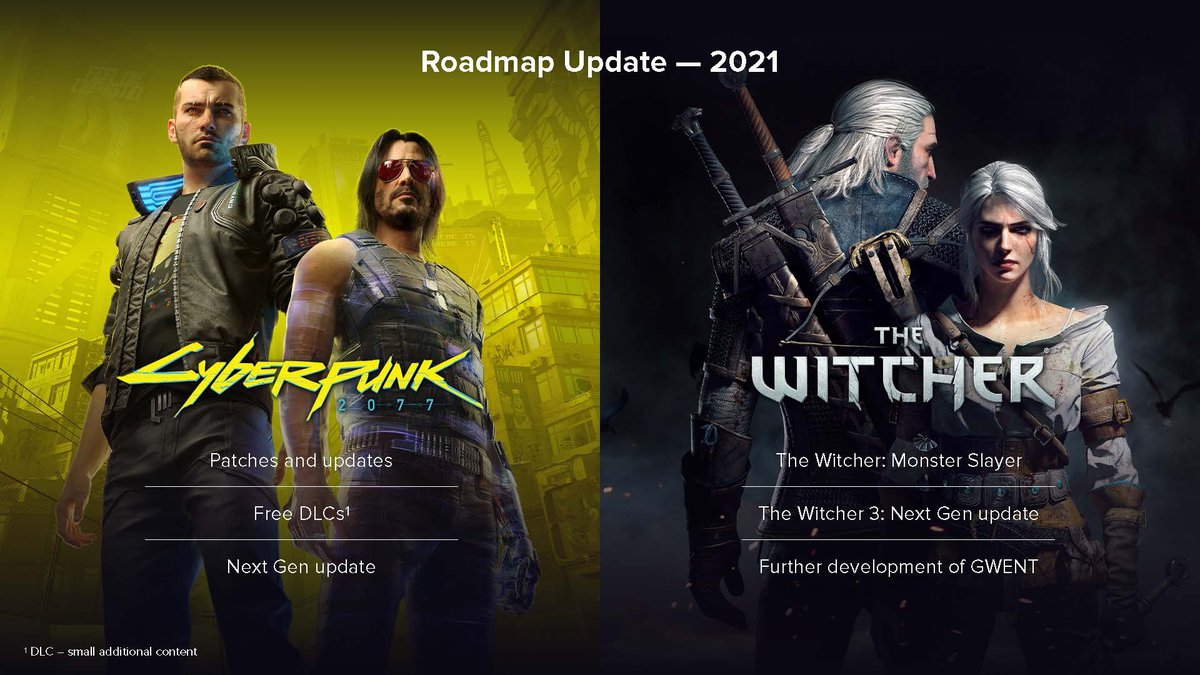 Niko Partners' Senior Analyst Daniel Ahmad transcribed the video in a series of Tweets . CD PROJEKT noted that single-player RPGs will "remain our priority."
"Single-player RPGs have been, are, and will remain our priority. However, we also perceive the huge potential of both The Witcher and Cyberpunk, and we want to expand their reach to include new areas, media and content types."
CD PROJEKT also plans to bolster its online offerings, moving beyond a sole single-player experience.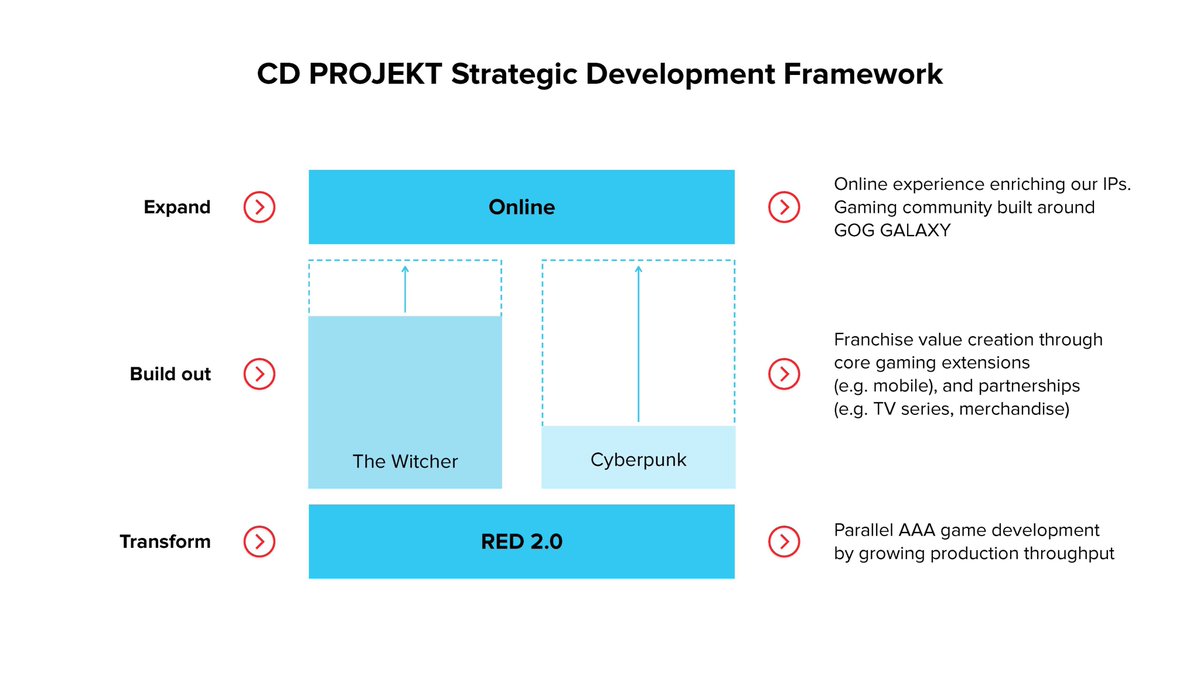 Ahmad summarized the presentation in the Tweet below:
In summary: - Parallel IP development - Focus on single player and online experiences - Creation of Vancouver studio and acquisition of Digital Scapes to support - Expansion of Witcher and Cyberpunk both in regards to games and beyond games - Team focus pic.twitter.com/lvI94jsAJY
The full video can be seen below:
MORE VIDEO GAMES AND A PUSH TO ENTERTAINMENT
Given the announcement that multiple projects will be worked on simultaneously, it seems likely that another entry in The Witcher series is on the way. Based on CD PROJEKT's wording, full-scale development on that project will probably start sometime next year, so the fruits of that labor won't be seen for several years.
Work on Cyberpunk 2077 is undoubtedly still ongoing, with more patches and updates coming for the futuristic game. It's somewhat odd that no specific mention of the previously announced multiplayer mode for Cyberpunk 2077 was discussed. However, it seems that the main focus of CD PROJEKT is getting the game in a much better state. After all, the game is still not available on the PlayStation Store .
This update serves as a basis for the company's strategy moving forward. Much of that strategy focuses on building its IP beyond just its core video game franchises. CD PROJEKT plans to take its properties and "expand into broader entertainment." Fans can likely expect more films, television shows, and merchandise for those brands.