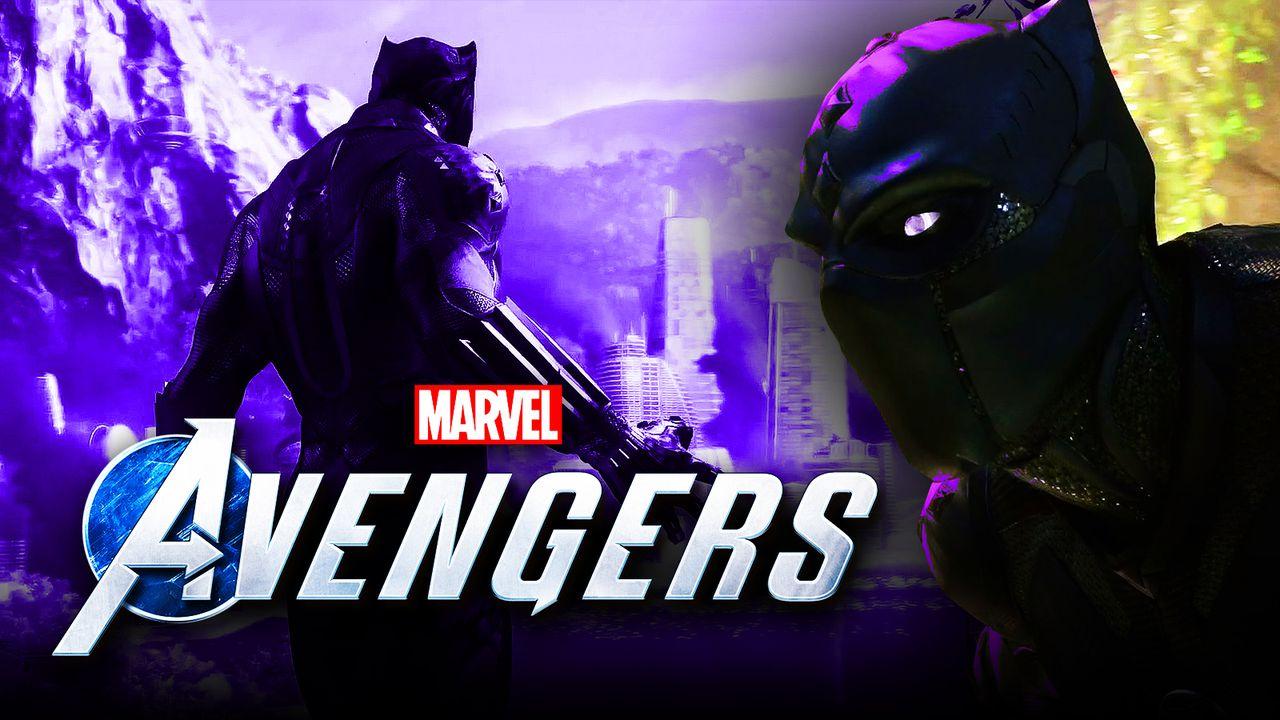 Marvel's Avengers , developed by Square Enix, is considered one of the messiest game launches in recent history—only topped by Cyberpunk 2077 . A blockbuster game, developed with a 'games-as-a-service' model at the forefront of their minds, with promises of an engaging world, new multiplayer content, and a stream of new content—none of which has been fulfilled six months later.
The studio has since shown that they're working to maintain the vision they originally had . In six months, the only major content drops have been new DLC starring Kate Bishop and Hawkeye . The dwindling player based has even had the lure of raid-type events held over them for months now, yet still nothing.
The endgame, the most important part of a game like this, is nearly nonexistent. Somehow Square Enix has not been able to even provide basic quality premium skins for their characters -- in fact they are one-upped by every mobile Marvel game on the market.
That said, things can change. Just look at No Man's Sky . At Square Enix's Spring 2021 showcase, they had plenty to share in regard to Marvel's Avengers' future.
AVENGERS AIMS FOR MORE
At Square Enix's Spring 2021 event, more content for Marvel's Avengers was revealed. Alongside gameplay of the free next generation update and the newly released Future Imperfect update with Hawkeye, they also had plenty more to show.
Bow before the king. Black Panther and the War for Wakanda are coming to Marvel's Avengers along with Klaw, the Wakandan Jungle Biome, new enemies, and much more. 👑 https://t.co/PQvrRiEPJw pic.twitter.com/6Hro1N7Z70
After initially being teased back in September just before their launch, Black Panther has finally been announced. Alongside Black Panther himself, his content will also come with the villain Ulysses Klaw. T'Challa's content update is also labeled as an expansion, something that suggests it being a bigger update than anything they've done before.
Just before the Wakandan reveal, additional upcoming modes were unveiled. Today's newly released Operation: Hawkeye Future Imperfect content was reiterated, while upcoming modes Tachyon Anomaly and Red Room Takeover were confirmed for Spring. For summer and beyond, modes titled Project Omega and Wasteland Patrol were scheduled.
Additional details revealed were the release of Clone Labs, improved gear, an increased level cap, and more.
AVENGERS: FUTURE...PERFECT?
It may be six months too late for some players, but there's finally an official content roadmap -- something games like this usually get before their release. At least it's here, and so begins their possible journey to becoming a better game.
The most exciting bit is obviously Black Panther. His inclusion certainly isn't a surprise, as he was teased before the game launched -- and Klaw leading his own raid has been a rumor for almost just as long. Finally, seeing him, and his design, is awesome. The team did a fantastic job at creating their own distinct look for the famous character.
Besides Black Panther, all the other content sadly seems a lot like reused assets, and activities that are simple variations from what players are already tired of. They couldn't even bring in the tracksuit mafia for Hawkeye -- instead using The Watchdogs, a group already used tenfold.
At the very least, the Tachyon Rift event seems to tease the possibility of people being able to play as the same characters. This is something that can be very important for longevity, especially around the time of new character releases -- like today's Hawkeye.
Additionally, it seems like new Villain Sectors are on their way! One of the biggest failures of the game, one built on doing daily missions, is only having two villains -- big AIM robots notwithstanding. It's important to note that fans should remain cautious in being quick to applaud Square Enix for finally adding more to the game, as there should have been more to begin with.
But let's get out of that negativity, and focus on the silver lining that this may be the start of the game's redemption arc. One can only hope -- or at least the few dozen players still playing.
---
Russ Milheim is the Industry Relations Coordinator at The Direct. On top of utilizing his expertise on the many corners of today's entertainment to cover the latest news and theories, he establishes and maintains communication and relations between the outlet and the many studio and talent representatives.