The first images from the upcoming third episode of HBO's The Last of Us have hit the web, and they feature new looks at newcomers Bill and Frank.
Following the debut of the series, the second episode saw audiences follow Pedro Pascal's Joel, Bella Ramsey's Ellie, and Anna Torv's Tess into the city. By the end of its runtime, Tess had sadly perished, leaving the leading duo to continue on without her.
What fans didn't see, however, was how dark the episode could have started off. The creatives behind the show revealed that at one point and time, the second installment opened up with some back story on Torv's Tess, which included the character having to kill her husband but not being able to do the same for her infected son.
While that tragic tale never made it on air, fans now have a new look at one set to debut in next week's chapter.
Bill and Frank Take Center Stage in The Last of Us
HBO released new images from the next installment of their hit series The Last of Us, which is titled "Long Long Time".
The first picture sees Nick Offerman as Bill, a reclusive ally of Joel's.
Then there's Joel (played by Pedro Pascal), who's looking a little younger—likely as part of a flashback.
The next one sees Bella Ramsey's Ellie sit down to enjoy a bite of food.
Another has Pascal's Joel back to his old dapper self, seemingly in the current timeline of the show.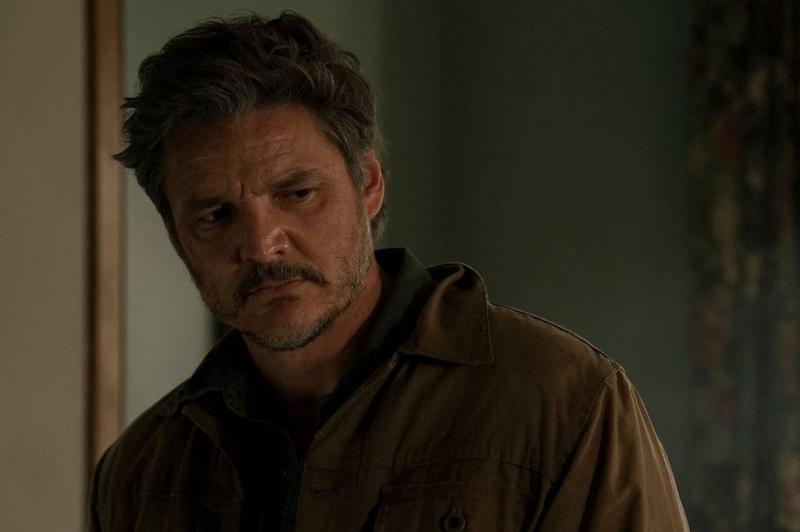 Another peek at the episode sees Joel and Ellie look upon an unidentified corpse.
Offerman's Bill alongside Murray Bartlett's Frank, his romantic partner, are featured here.
Joel and Bill talking during what seems to be a flashback segment.
The last image has Frank looking a little worse for wear.
The Ballad of Bill and Frank
While players of the game know a version of what happened between Bill and Frank, it's clear that what the show has in store will be one of the series' biggest departures from the source material.
With that said, critics who have seen it have had nothing but good things to say, so fingers crossed it lands just as well for everyone else. Given the quality of the first two episodes alone, it's probably easy for most to trust the creatives behind the wheel of the show.
The newly revealed images seem to indicate the story of "Long Long Time" will span across a long period of time, likely jumping back and forth between the two.
Audiences should expect a pretty meaty story as well, seeing as it's been revealed that the installment will come in at roughly 80 minutes—basically movie length.
The Last of Us streams exclusively on HBO Max every Sunday at 9pm EST.