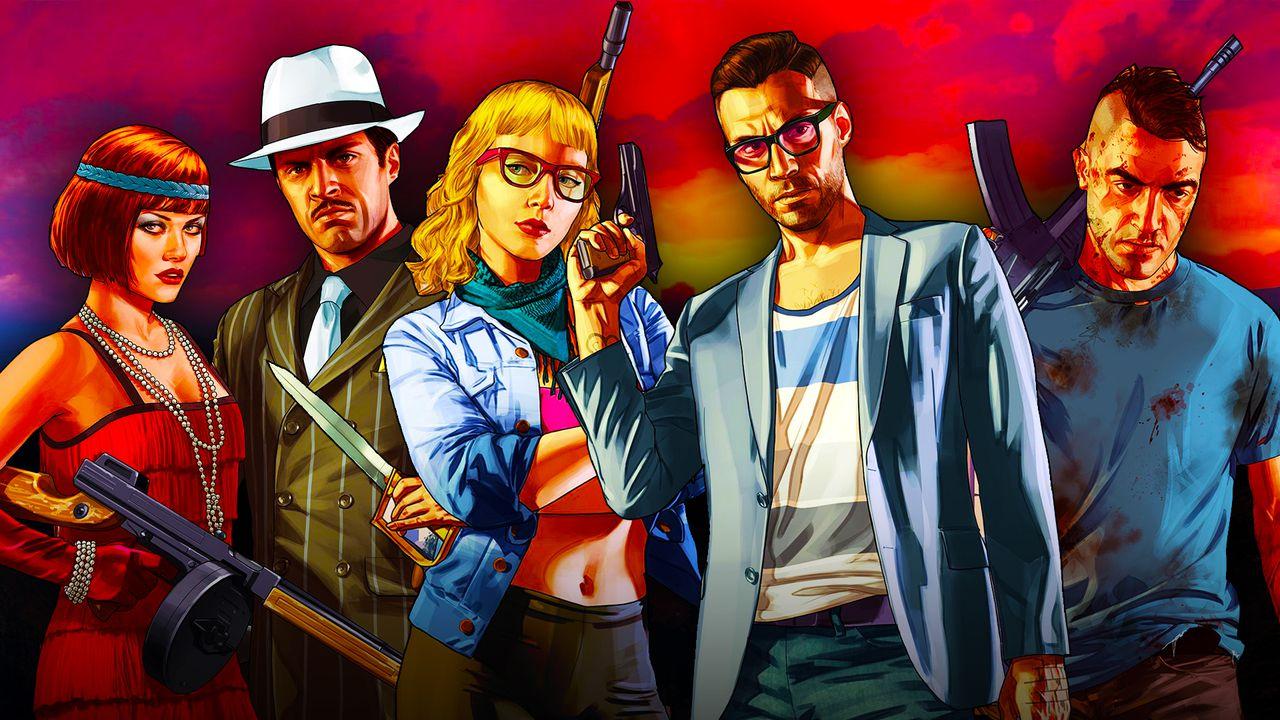 It's been almost eight years and an entire console generation since Rockstar released their opus Grand Theft Auto V . GTA V launched back in 2013 on PlayStation 3 and Xbox 360 to rave reviews , quickly becoming one of the best-selling games of all time.
The open-world crime thriller has been a cash cow for Rockstar parent company, Take-Two Interactive. Fueled by online microtransactions, as well as a relaunch shortly after the release of the PS4 and Xbox One, GTA V has sold over 140 million units and is the second highest-selling video game ever.
Since the title has been such a monster hit, it was no surprise when it was announced at the PlayStation 5 reveal event that GTA V would be coming to next-generation hardware.
While little is known about the port, fans may have just received their first morsel of information.
NOT JUST A SIMPLE PORT
According to some new quotes, transcribed by VGC , Strauss Zelnick, CEO of Take-Two Interactive, has indicated that the PlayStation 5 and Xbox Series X/S versions of Grand Theft Auto 5 will not be just "simple ports."
While speaking at a Morgan Stanley technology conference, Zelnick elaborated with the following:
"Remastering has always been a part of the strategy. We've done differently than the competition – we don't just port titles over, we actually take the time to do the very best job we can making the title different for the new release, for the new technology that we're launching it on... We improve the technology, we upgrade the visuals, and we make performance enhancements. And that's why I think our remastered titles typically do so well."
The next-gen release of GTA V is expected sometime this year, though no exact date has been given.
GTA V FOR A NEW GENERATION
These quotes from Zelnick could be exciting for fans wanting their GTA fix on these new, shiny consoles. GTA VI seems like it is still a ways out , so a rerelease of the last game in the series seems like a no-brainer if you are Take-Two.
Also, the prospect of the team at Rockstar "making the title different for the new release, for the new technology that [they're] launching it on" is going to perk some ears up. But how different can they make it?
At this point, they are working on the backbone of a game that is nearing a decade old. Yes, GTA V felt revolutionary upon release, but a lot has happened in games since then.
Rockstar and Take-Two know how to talk the talk, and they know that gamers will eat this kind of stuff up. This sounds like typical marketing speak, so fans should keep their expectation in check.
It's highly unlikely that this port changes the game dramatically. Sure, it could come with a new coat of paint, featuring upscaled textures and perhaps ray-tracing, but it's doubtful that it will fix the lingering problems with the title such as the lackluster online lobby system.
It is going to be great to get to play one of the best-reviewed games ever on these new consoles; however, gamers should come into this with tempered expectations for the time being.