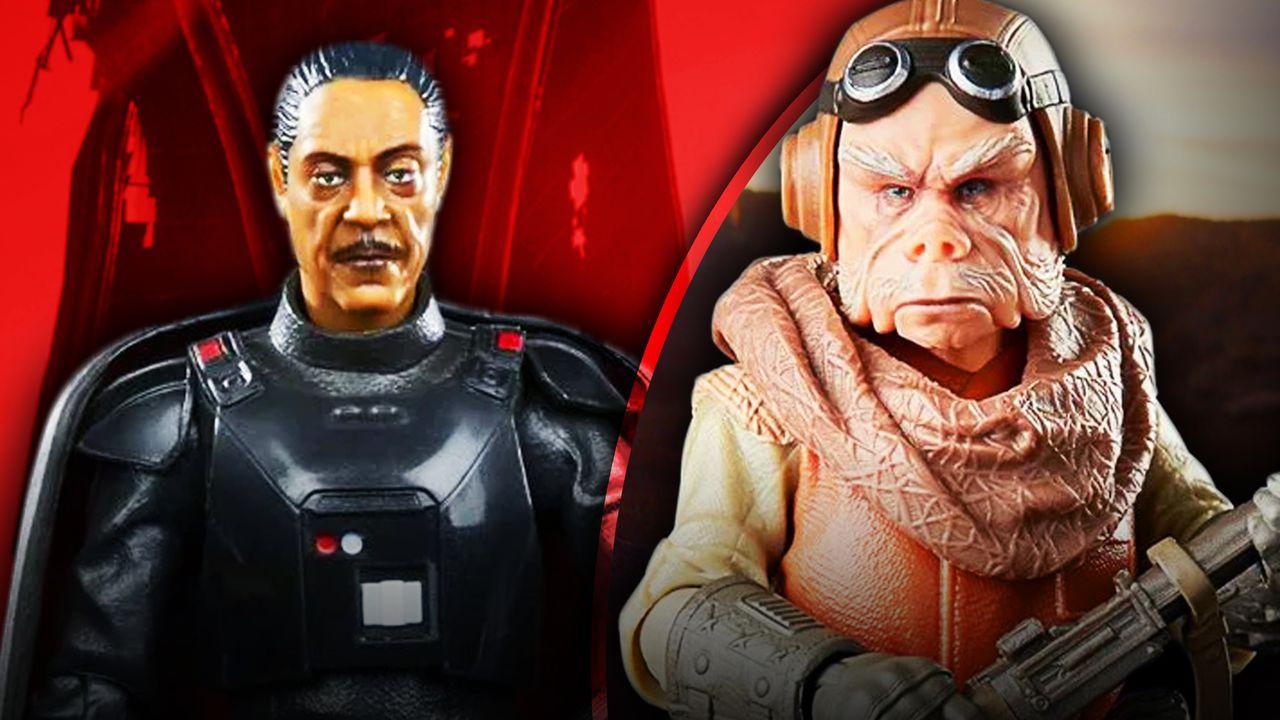 Another Mando Monday means new product reveals from Hasbro! As part of a tie-in campaign to the new season of The Mandalorian, the toy company has been showing off new Mandalorian-themed toys and games every Monday since October .
This, of course, includes new releases in Hasbro's highly popular Black Series line of six-inch scale Star Wars figures. The line itself has been running faithfully since 2013 and has grown to encompass just about every era of the beloved space opera franchise.
NEWS
On the Mando Monday of November 16, 2020, Hasbro took to their social media accounts to debut three new Black Series offerings. Each one is also now available for pre-order, so be sure to check out the pre-order link if you're interested in owning these offerings.
First up, there's the fearsome and determined Moff Gideon dead set on capturing the Child, claiming it "means more to him than you will ever know." The evil Imperial officer features a realistic likeness to actor Giancarlo Espositio, which utilizes Hasbro's Photo Real face printing technology. He also comes packed with a blaster pistol and the legendary darksaber. Pre-order here.
Next up, the blurrg-riding, mechanically inclined Kuiil, who sadly met his end in the penultimate episode of The Mandalorian S eason one. Kuiil comes with a blaster rifle and is a shorter figure in scale with the rest of the offerings in the Black Series. Unfortunately, he doesn't utter the phrase, "I have spoken." Pre-order here.
Finally, there's the Bounty Hunters' Guild representative and disgraced magistrate Greef Karga, played by the inimitable Carl Weathers. Always out for himself and never fully trustworthy, Karga comes with two blaster pistols included, so he can easily shift allegiances on fans' shelves. Pre-order here.
With these figures in one's collection, along with say, a Din Djarin or a Cara Dune, the display possibilities are endless. Or, if one prefers to leave their action figures in the packaging, they can do that, too. But seriously, don't do that. Let them be free of their cardboard prisons.
The next of Hasbro's Mando Mondays is on November 23, 2020, and the next new episode of the series drops on Friday, November 20, only on Disney+
---