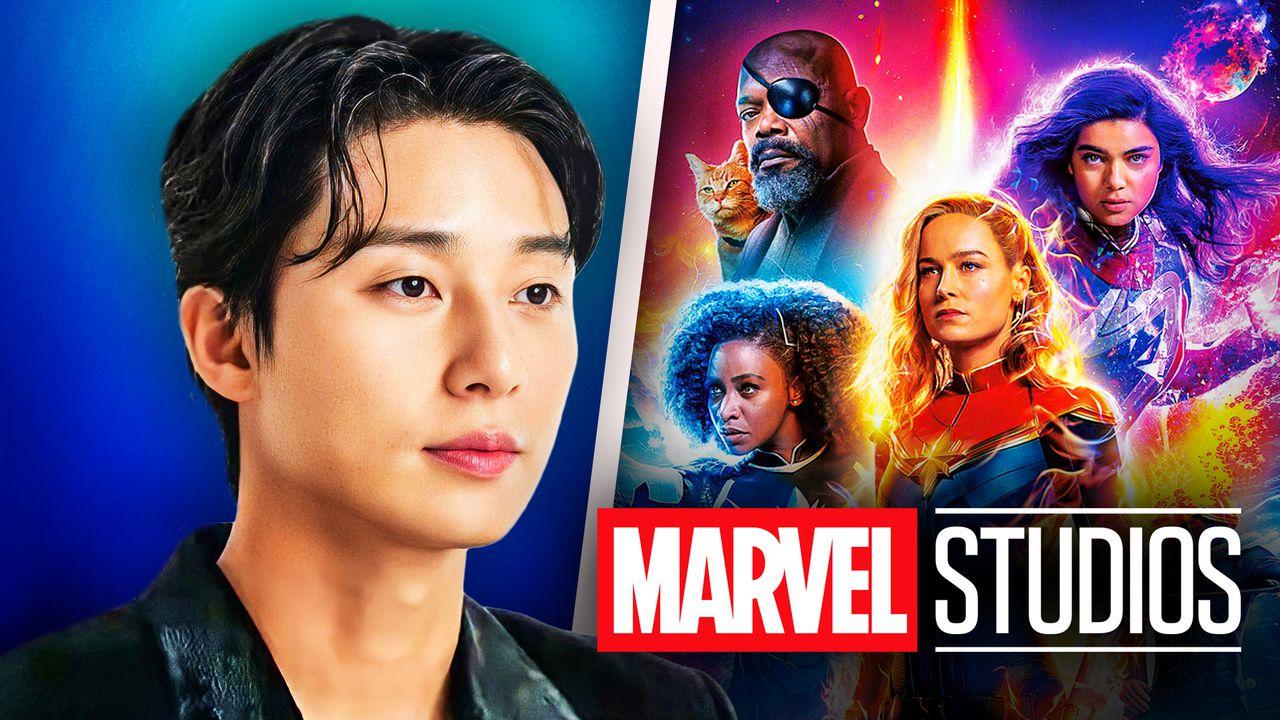 Prince Yan, played by actor Park Seo-joon got part of the spotlight on a new promotional poster for The Marvels, showing off the character's brand-new costume.
Marvel Studios' next feature film Captain Marvel 2, sees the trio of Carol Danvers, Kamala Khan, and Monica Rambeau experience an entanglement of their superpowers thanks to Kree baddie Dar-Benn.
According to various online rumors, the team's adventure in the film takes them to a planet where Carol actually became wedded to a man named Prince Yan at some undetermined point in the past. The studio's official statement on the nature of Yan is simply that he's an "ally" to Captain Marvel.
Park Seo-joon's Prince Yan Comes Into Focus
A new poster for The Marvels gave fans their best look yet at Prince Yan's MCU costume..
The full poster can be viewed below, with Park Seo-joon's Yan visible just below Carol Danvers' left shoulder.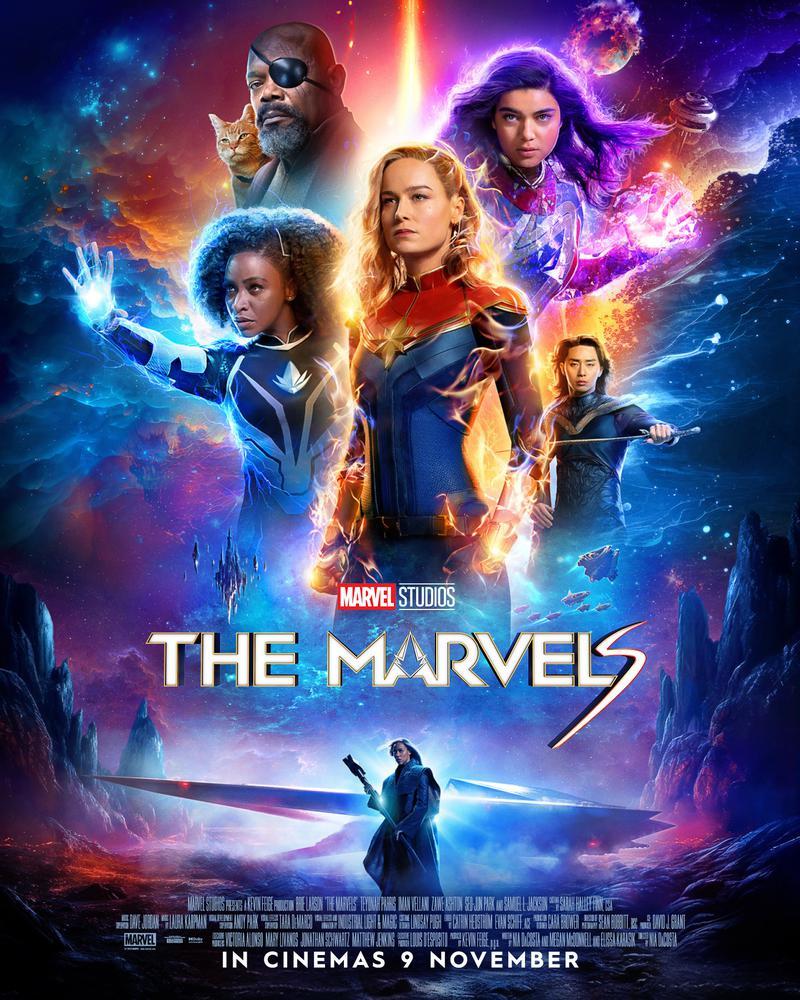 A zoomed-in look shows a clear view of the character's royal attire.
If Prince Yan looks familiar, it's because he was already featured in The Marvels' marketing. Trailers show that he can be glimpsed welding the same sword that he's holding in the poster.
The below screengrab offers a pretty good look at Yan's regal-looking garb:
The character will apparently undergo a costume change at some point in The Marvels, as he has a completely different outfit on when dancing with Danvers.
What's the Story With Prince Yan?
According to The Marvels' producer Mary Livanos, Park Seo-joon's Prince Yan comes from a planet that's extremely "colorful" and "bright," and Yan is "a friend" to Carol Danvers. 
The rumor mill paints a bit of a different picture of the situation. According to leaks, Yan is Carol's husband. What's more, he comes from a planet where everyone communicates by singing (Brie Larson's background as a recording artist might have come in handy).
Livanos also mentioned fans will be surprised when they learn just how Prince Yan is connected to Captain Marvel, so those rumors about the two being married will very likely end up being right on the money.
Marvel Studios' The Marvels hits theaters on November 10.
---
Release Date
November 10, 2023
Platform
Theaters