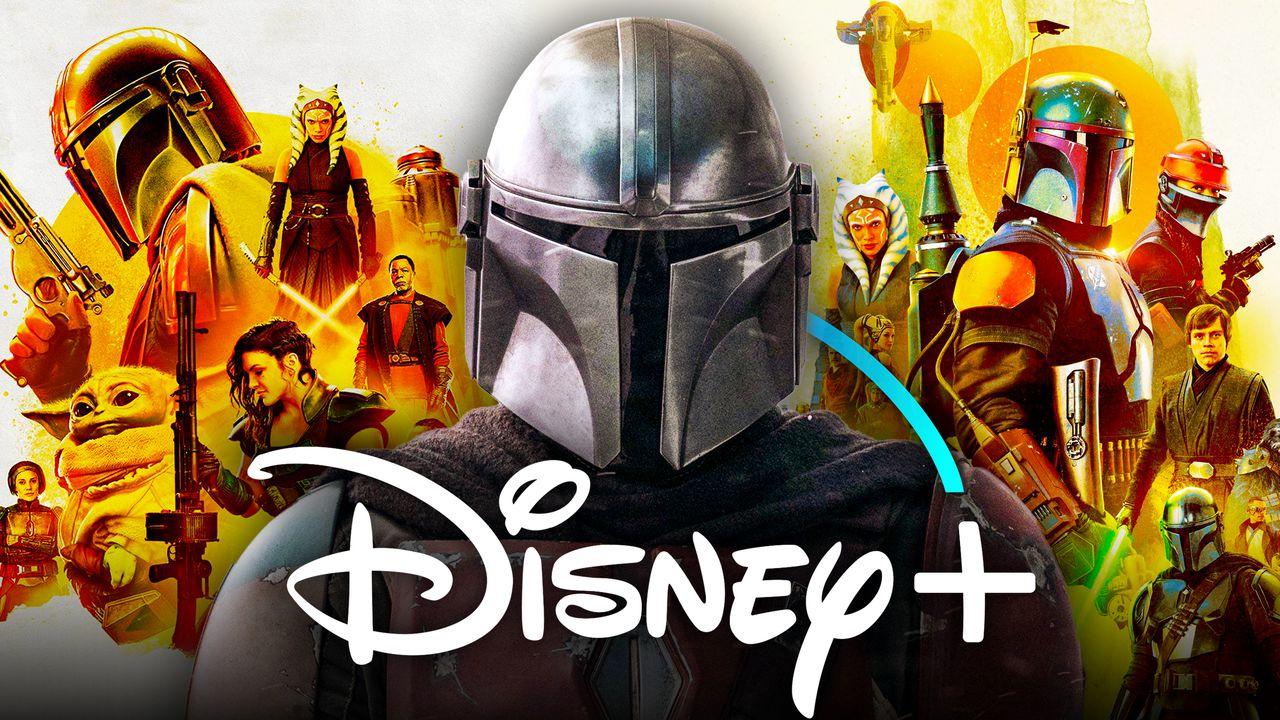 The Mandalorian may be just under a month away, but Star Wars already announced the next big thing for the galaxy, far, far away, and it's another Disney+ exclusive.
On March 1, 2023, audiences across the globe will welcome back the beloved father-son duo, Din Djarin and Grogu. The third season of The Mandalorian promises to be even more significant than the last, with Mandalorian star Pedro Pascal teasing a "Luke Skywalker-level reveal" in the upcoming season.
However, The Mandalorian isn't the only project that has become a global phenomenon. Star Wars Visions may be a more low-key release, but it received a sensational reception when it was released in 2021.
Disney confirmed that the popular animated anthology series is returning sooner than fans initially anticipated.
Star Wars Visions Season 2 Details Announced
Through Disney+ on Twitter, Lucasfilm announced details for the second season of Star Wars: Visions. Visions is an animated anthology series, and its first season, produced only by Japanese animated studios, was critically acclaimed. 
Fans have been waiting patiently for the news of its second season, and Disney confirmed it would premiere exclusively on Disney+ on May 4, 2023, better known as Star Wars day.
Check out every episode and studio that is offering their twist on the Star Wars galaxy in Season 2:
"Sith"
"Sith" is an animated short by Spanish studio El Guiri founded in 2021. It was written and directed by award-winning animator Rodrigo Blaas, who has worked on popular Pixar Animation classics like Finding Nemo, The Incredibles, and Wall-E.
"Screecher's Reach"
Irish studio Cartoon Saloon created Screecher's Reach, directed by Oscar nominee Paul Young. Young previously worked on My Father's Dragon, WolfWalkers, and award-winning TV shows like Puffin Rock and Viking Skool.
"In the Stars"
In the Stars was made by Punkrobot, an animated studio based in Chile, and it was written and directed by Gabriel Osorio. In 2016, Osorio's short film Bear Story was the first Latin American project to win an Oscar in the animated short category.
"I Am Your Mother"
U.K. studio Aardman is best known for classic claymation projects like Wallace & Gromit and Shaun the Sheep. The studio previously produced a short film for Star Wars Celebration 2007 and now returns with I Am Your Mother.
"Journey to the Dark Head"
Studio Mir is a South Korean animation studio best known for its work on the popular animated series The Legend of Korra. Hyeong Geun Park directed this Star Wars: Visions short.
"The Spy Dancer"
French animated studio La Cachette creates charming 2D animated work and has contributed to the likes of Genndy Tartakovsky's Primal and Netflix's Love, Death, and Robots. The Spy Dancer was written and directed by Julien Chheng.
"The Bandits of Golak"
88 Pictures is an Indian-based studio, and Ishan Shukla directed this animated short. 88 Pictures worked on the likes of Trollhunters and is now making its mark on Star Wars.
"The Pit"
The Pit is a collaboration between Japan-based studio D'art Shtajio, which has worked on various projects, including an animated music video for The Weeknd. 
This short is a collaboration with Lucasfilm Ltd. Le Andre Thomas serves as the writer, director, and executive producer, with Justin Ridge serving as the co-director for the project.
"Aau's Song"
Triggerfish is a South African-based studio that created Aau's Song for the upcoming installment of Star Wars Visions. This studio specializes in 3D animation and recently worked on the Netflix film Seal Team, which will be released in 2021.
Visions of the Future of Star Wars
At Star Wars Celebration 2022, Eric Geller revealed via Twitter that the second season of Visions had been officially announced and would be released sometime in Spring 2023 on Disney+.
This has now been realized, and as teased previously, the second season of Visions is going international with a diverse set of cultures and animation styles. 
These studios include the stop-motion studio Aardman Studios, which is highly revered in its home country of the United Kingdom. 
Visions episode I Am Your Mother is likely a parody of Star Wars, notably, a spoof of the reveal of Luke Skywalker's lineage in Empire Strikes Back. After all, Aardman is known for its wacky and light-hearted tone.
It also includes South Korean animation studio Studio Mir, which worked on the Avatar: The Last Airbender sequel, The Legend of Korra. 
It's clear that while The Mandalorian remains one of the most popular TV series of recent years, Star Wars is keen to expand its Disney+ content beyond it in strategic ways.
Unique projects like Visions and Andor keep the franchise fresh and exciting. These releases offer new perspectives of the galaxy far, far away, keeping fans engaged and tuned into the next Star Wars adventure.
Star Wars: Visions premieres on Disney+ on May 4.
LATEST NEWS
TRENDING