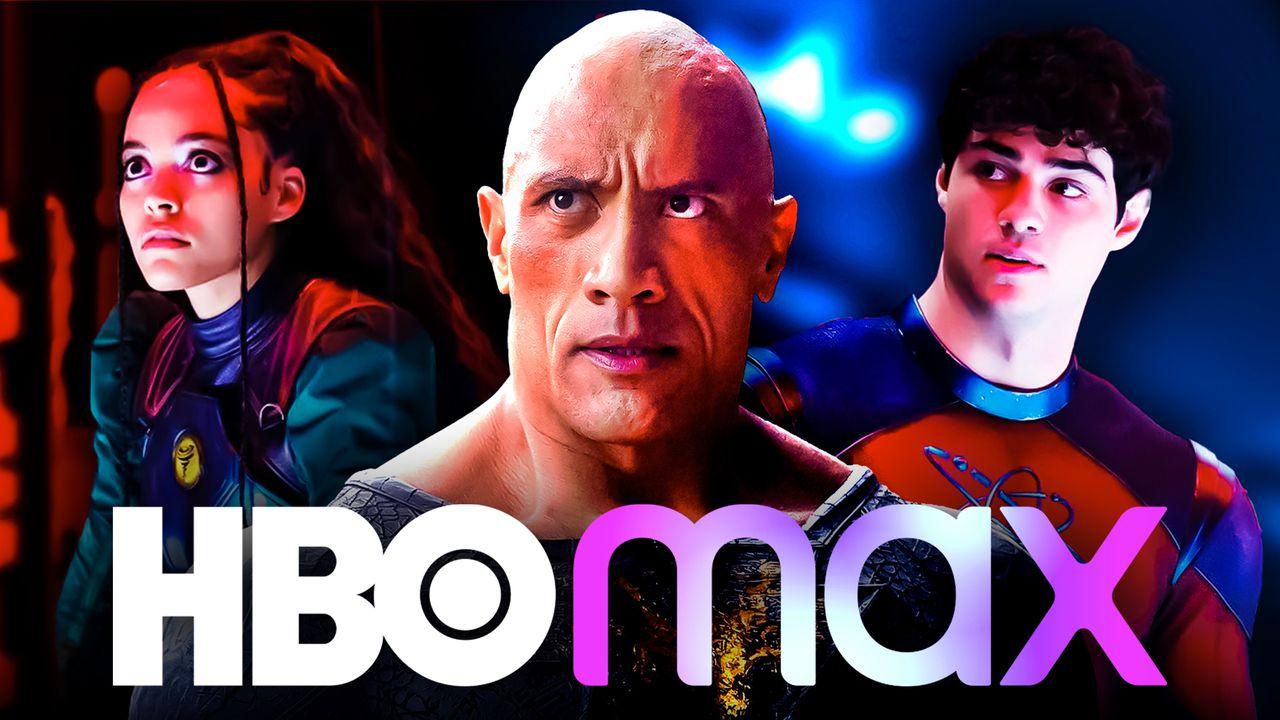 The official HBO Max release date for DC's Black Adam has been confirmed following its recent digital home release.
After years of bold declarations from Dwayne Johnson that "the hierarchy of power in the DC universe [was] about to change" with Black Adam, the DC flick has finally arrived and introduced a host of new heroes with it.
Beyond just meeting the powerful Shazam villain in all his glory, audiences were introduced to the Justice Society of America with Pierce Brosnan's Doctor Fate, Aldis Hodge's Hawkman, Noah Centineo's Atom Smasher, and Quintessa Swindell's Cyclone.
Almost two months later, Black Adam has begun winding down its theatrical run and just recently arrived on digital home video, which makes HBO Max streaming its obvious next stop.
When Will Black Adam Release on HBO Max?
HBO Max has officially announced Dwayne Johnson's Black Adam will make its streaming debut on the service on Friday, December 16.
This follows the digital release of DC's latest blockbuster on November 22, just 31 days after coming to theaters on October 21.
How HBO Max Could Save Black Adam 2
Black Adam has recently been the subject of controversy surrounding the discrepancy in how much of a financial success the movie truly was. But based on the latest numbers that were even shared by The Rock himself, the DC blockbuster ought to profit between $52M and $72M when the box office run finally concludes.
The fate of the Black Adam franchise remains up in the air, despite the fact a sequel was already in development before the first film was released, with reports claiming production could begin as soon as early 2023. But that could all be changing based on the disappointing box office and change in management at DC.
With James Gunn and Peter Safran having recently assumed leadership of DC Studios as co-CEOs, the duo is currently forming a cohesive vision for the superhero franchise's future. As part of that, several projects that were in the pipeline now appear to be in danger, with Black Adam 2 beginning to appear unlikely.
However, the combination of Dwayne Johnson's major star power, the might of the DC universe, and a streaming debut over the holiday season could allow Black Adam to find new life on HBO Max. If the flick were to become a huge streaming success, perhaps DC Studios may be more inclined to green-light the sequel.
Much like most of the current DCEU, the fate of Black Adam and the Justice Society of America remains up in the air - especially as several major stars, including Superman's Henry Cavill, are reportedly in line for a recast. Nonetheless, this particular corner of the DC universe may ultimately prove to be safe.
As Johnson has been fighting to bring Black Adam to screens for over a decade now, Warner Bros. abandoning his character so soon would be a massive disappointment for the star. So, the studio may well allow him to continue building out his super-powered franchise - including a rumored spin-off - in order to preserve its relationship with the A-list actor.
Black Adam will make its streaming debut on HBO Max on Friday, December 16.