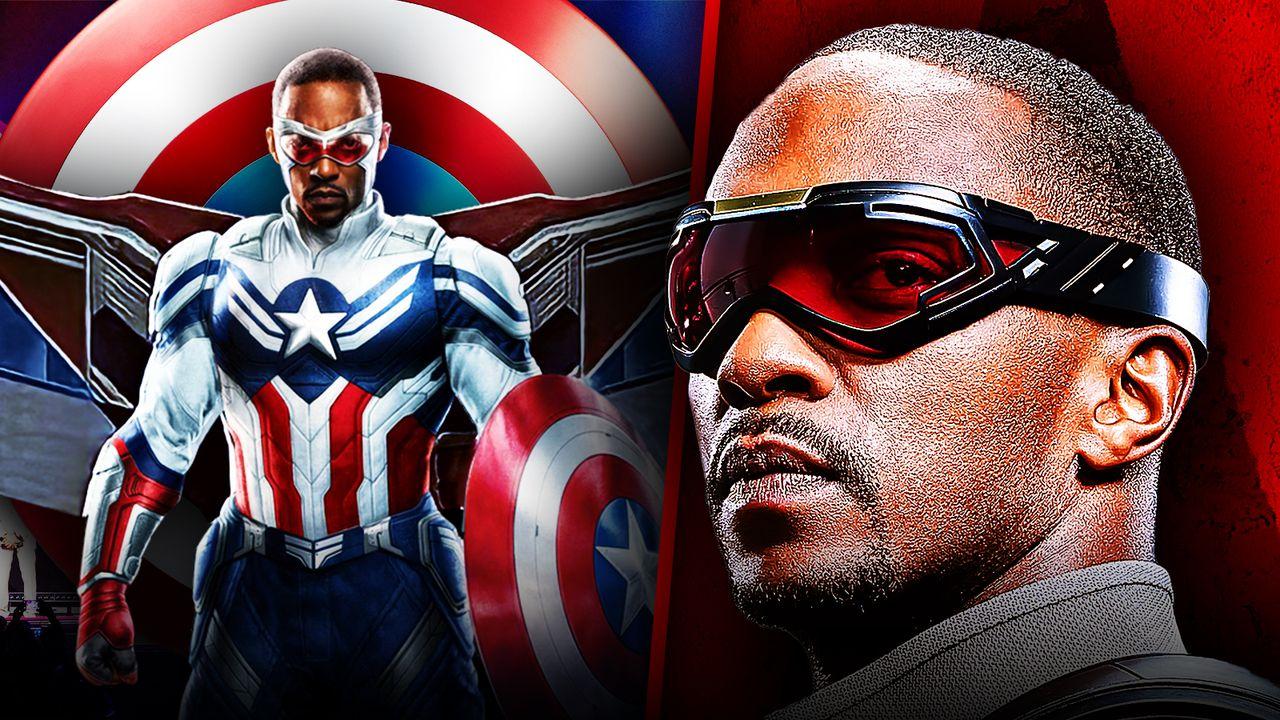 Photos taken at the filming of Captain America: New World Order offered an exciting on-set look at actor Danny Ramirez as he prepares to fly into the MCU's Phase 5.
Danny Ramirez got his Marvel debut in Disney+'s The Falcon and The Winter Soldier playing Air Force liaison Joaquin Torres; a character ripped straight from Sam Wilson's comic book escapades. 
The end of the series saw Sam Wilson pass on his old suit to Torres, with Captain America 4 director Julius Onah officially confirming that Ramirez would be replacing Anthony Mackie as the MCU's new Falcon.
Set Photos of Marvel's New Falcon
Photos emerged of actor Danny Ramirez on the set of Captain America: New World Order, who is set to take flight as the MCU's new Falcon replacement next year.
Ramirez can be spotted outside the Majestic Diner in Atlanta, a location also used in Disney+'s Hawkeye. 
While it's impossible to tell the exact premise of the scene, Ramirez has a serious expression, and his body language suggests he is urgently exiting the building.
Though Joaquin Torres is dressed casually here, a previous photo shared by Danny Ramirez hinted towards some heavy-duty action sequences to come during his tenure as Falcon.
The film's star, Anthony Mackie, was also snapped on set, leaving the diner with Ramirez:
A New Dawn for MCU Heroes
Recently, Marvel has been updating its roster of heroes, with plenty of familiar faces rising to new ranks and taking on brand-new responsibilities.
Torres is one of many to take up a new mantle. His Falcon predecessor Sam Wilson is also taking on a legacy as he embraces his new identity as Captain America.
Outside of the star-spangled heroes, Black Panther: Wakanda Forever saw Shuri take on the legacy of the black panther following the loss of her brother T'Challa, and because of the tragic passing of Chadwick Boseman.
In addition, Yelena Belova is taking on the mantle of her adoptive sister, Natasha Romanoff. While she hasn't been officially called Black Widow, all signs suggest she may follow in Natasha's footsteps, including her involvement in the upcoming film Thunderbolts.
Indeed, it seems that Marvel has been busy introducing a new generation of MCU heroes.
Even though characters like Scott Lang, Clint Barton, and Carol Danvers don't appear to be going anywhere, they've all been given proteges that will all be well-suited to taking on their responsibilities should duty call.
Captain America: New World Order is slated to release on May 3, 2024.