The Lucasfilm Disney+ series Ahsoka made a couple of changes to Ezra Bridger for his recent debut.
Ever since Ahsoka started up, the quest to find Eman Esfandi's Ezra was on. The fated moment finally occurred in the show's sixth episode, but he only spent a few brief moments on camera.
It was episode seven that really gave fans a proper look at this new and improved Ezra. Needless to say, he's not quite the same young hopeful Jedi he was at the end of Star Wars Rebels.
The Major Changes to Ezra Bridger in 'Ahsoka'
His Physical Appearance
The first thing that's obviously different about Ezra Bridger after his long exile on Peridea is his physical appearance.
The last time audiences saw him on Star Wars Rebels, he had a buzz cut—now, his hair is overgrown and his beard unwieldy. Obviously, Ezra is also older, which adds to the drastically different look.
His original costuming is gone as well, instead replaced by something more cobbled together.
Attitude Toward the Force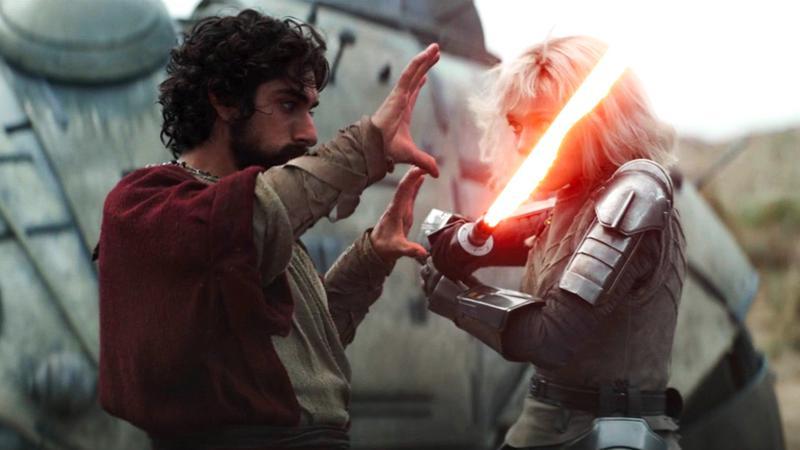 Ezra Bridger has always had a unique connection to the force. In fact, it's what got him into another galaxy in the first place. But, thanks to being in Peridea for so long, his attitude toward the force has shifted.
He's now clearly leaning far more into it than he used to. As Ezra would say, "The force is my ally."
On top of simply being a more peaceful soul, he's utilizing it in new ways, such as showcasing some nifty force kung-fu.
The Jedi now seems hesitant even to pick up a lightsaber. Hopefully, he'll end up crafting a new one for future adventures.
BONUS: Learned a New Language
Ezra used to only speak basic, but now he's added a new language to his skillset: Noti, the language of the native people of Peridea.
It's unclear how long Ezra stayed with the Noti people after breaking off from Thrawn, but they've clearly been allies for some time now.
Ezra Isn't the Only One Who Changed
Ezra Bridger isn't the only one who changed in exile.
Lars Mikkelsen's Thrawn also evolved during his time away from his home galaxy. In fact, he could be even more dangerous than he's ever been before.
But, with the two having arrived at the same time, what exactly unfolded right after arriving on Peridea?
Perhaps the two were forced to work together for some time, or did Ezra break off from Thrawn fairly quickly after arriving on their new planet? Hopefully, Ahsoka will provide audiences with some not information on the whole situation in the show's big finale.
---
Ahsoka is now streaming on Disney+.